Buying An Investment Property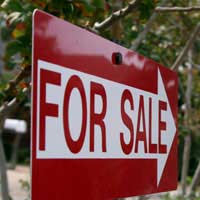 Many people living in the UK long for the chance to own another home to rent out, yet often prices will elude them and they're unable to make such a long term investment. Due to increasing house prices in the UK, many are now looking to the property market abroad in order to secure a long term investment with a good return. Recent figures suggest that there are around 1 million Brits who own second homes in France and Spain alone. As this continues to rise, what are the most important aspects of buying a home abroad?
Finding a Location that Suits
Most people usually decide on a second home as an investment after spending some time in a certain country. The lifestyle may have appealed to you, perhaps the prices appeal to you, whatever the case may be, it's important to know the area before you buy. Around 200,000 Brits travel abroad every month simply to look for overseas property. Obviously you can now do this online, but it's nice to get a feel for an area before you place a deposit on somewhere. Deciding on where to buy is very much an individual decision. Some people like the idea of buying close enough to home that they can go and visit their second home or perhaps even use it now and again as a holiday home. The most important thing is that you buy in an area where prices are good and where rental demand is high.
Important Questions to Ask Yourself Before Buying
Here are some of the main questions you should consider before buying abroad:
1. Rental Market - Is your new home in a high demand area with renters.
2. Budget - How much can you afford and will you need a mortgage.
3. Access - Do you need to be able to get to your property often.
4. Location - Do you intend to use the property personally and if so does this mean you need it to be near schools, the city, beach etc.
5. Do you plan to keep the investment long term or short term?
If you can fully answer these questions and feel comfortable with your answers, you're ready to take the step towards buying yourself an investment property and setting up a good source of income for your future.
Legal Aspects of Buying a Property Abroad
If you're buying a property abroad it is VERY important to ensure you have legal representation from a reliable person. This person can either be someone in the UK, or in the country you're hoping to buy in. If you choose to obtain a mortgage, you can now do so through many banks located in the UK. Some of the most popular are Barclays and Natwest who have specialists dealing with mortgages for overseas properties. Some countries however will require that you have a mortgage with a local bank as this makes transferring draw down deposits (when building) easier and also means money is more readily available in their system when needed for purchasing. Some up and coming emerging countries such as Croatia and Turkey have different laws and processes to the UK standard and it's important to fully understand the system before entering into it. It can often be worth your while obtaining a mortgage in the country you're buying in as dependent on the exchange rate; you could lower your payments considerably. If you're buying a property purely as an investment, there are considerable tax incentives available in certain countries also. In Australia at the moment, the demand for houses being built is so high that the government offer very good tax breaks to people who build for investment. Also, when buying for investment there is always the option of buying off plan and simply watching the prices rise, then selling the property just before completion for an inflated price.
Investment Property Choices
In order to fully understand an investment property, there are two main ways of looking at it. Firstly, if you plan to buy a home as an investment, look at whether you believe there will be capital growth on the property over a period of time. Also, you can look at a property that will guarantee you a rental income. Investment properties are generally bought by people looking to hold onto them for a longer period of time in order to make money from them further down the line. Many investment properties will come bundled with a buy to let scheme attached. This means they're purely being bought to rent out and that rental return is high. Another scheme that is common is a guaranteed rental return for a set number of years. Companies will often offer this to sell their property and although it guarantees you rental in the initial period, be wary that you'll still be able to rent after this period at the same price. Thirdly, the previously mentioned off plan route is a way to inject a small deposit of cash into a new build, and wait until it is almost complete then sell it on. By this time, the buy price should have increased and you can sell on at a profit.
Try Before You Buy
This is a great time to get into the second home market, whether that be as a holiday home, or an investment purchase. Make sure you do your homework on the area, the financial side and the legal side of buying. Try as many real estate agents as possible and always be 100% sure of what you're signing. If you are, you'll be one of the lucky people who has an investment that is sure to make them money in the upcoming years.
You might also like...