Short Term Rentals or Long Term Rentals?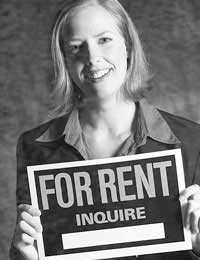 For many people who make the huge decision to move abroad, there's no option on whether they will be buying or renting. Buying can seem too permanent for some people so early on in their migration stage and therefore renting is the only real choice. The decision then has to be made as to whether to rent for the long-term or the short-term, weighing up the pros and cons of each.
Short-Term Rentals
When you first arrive in your new country, you may be unsure of where you want to settle. If this is the case, a short-term rental can be ideally suited to you, as you can try out one place for a while and if it doesn't agree with you then you can move on.
If you're the kind of person who needs to really click with an area before wanting to settle, short-term renting can be perfect as you can move around different areas, getting a feel for each before settling on one.
The downside of this of course is that short-term rentals can be far more difficult to find, with many landlords preferring to secure long-term renters. Because of this, it's very common to find that short-term rental prices are far higher than long-term. This is to cover any periods of non-occupancy that the landlord may have between renters. Generally, anything under 3 months is considered short term.
Although it sounds ideal to be moving around without any real ties, it can become tiresome to have nowhere to call home and therefore many renters simply end up extending their leases when possible so they can stay in the one place. If this isn't possible, of course, it means you're again forced to go out and find a rental that suits your demands. If you're in employment this may lower your options as you will be contained within the one area that is close to work. If you have children in local schools or pets, your options are again limited, so it can be difficult to move from one short-term rental to another.
Long-Term Rentals
If you don't know a country very well before you move, there's always the worry that you may decide to live in one area and then find another that you prefer. This reason alone can be enough to put many off long-term renting, however it does have its benefits. If you rent long-term, you will be paying less per month than if you were renting short-term. Not only that, but you'll be cementing a social network within the area you're living and learning about your new place of residence.
Renting long-term gives you the security and peace of mind that you can now call somewhere home. If you're hoping to buy eventually, you can use your rental as your base and go exploring other areas from there. It ensures that you have a permanent address and contact number, both of which come in handy for employment, friends, family and other official agencies. You will also be obtaining a positive history as a good tenant, something that can make the difference in the future between you and someone else obtaining a new rental elsewhere.
Making the Decision on Where to Live
Whether you decide to rent for the long-term or the short-term, ensure that you've researched the area in depth. It is important to know local distances from where you'll be living to other areas that are essential to you; whether those be your workplace, the beach, the city or anywhere else. Always remember that when renting you'll usually be required to provide references and a bond upfront, usually equivalent to one month rent. You'll often be asked to pay the first month in advance to guarantee that you have credit available. Ensure that you are signing a lease that you've read thoroughly and also, it can be beneficial to rent through an agent who will deal with any problems you may have at your new home. Once you're settled, you can then start making the decision on whether this is the right area for you, or whether you're going to head off exploring once more.
You might also like...