Our Experience of Emigration to USA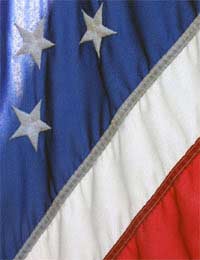 Below is a story from one of our readers who emigrated from the UK to the USA:
After many long discussions about our future and that of our two children, 9 and 8 years old, my husband Rob, and I decided that living in the UK was not going to give us the opportunity to live our dreams and give our children the future they deserve. The country seemed to be falling apart, with the cost of living expenses going up but jobs and income decreasing.
Rob was offered a job with a new company in Ohio, USA, in August 2010. The process of getting our visas (H1B) then started. We had to go to the American Embassy in London. After a few weeks our visas came through and then it became real!
I left my job and started to sort the house out. One of the biggest tasks that I had already started, was researching the area we were moving to. Rob had been out to the States for an interview in June of 2010 and had had a look around the area and been given tips on the better places to live, the school systems and other pieces of useful – and not so useful – information.
Goodbye UK
Saying goodbye to our family and friends was really hard. All our furniture had been packed up and shipped off a few days before we actually left, so we moved into my Dad's house. The children were upset at having left their friends from school behind and it showed in their attitude and behaviour. Our new life seemed so far away and our old life had been packed up, so we were living in limbo. There were arguments and a few doubts crept in, but over all we got through the limbo stage unscathed and all too soon we were off to the airport.
Credit History
There are a lot of problems with emigrating, but I'd say for us, the lack of credit history was the biggest. Most utility companies will no longer accept foreign history and the banks will not generally accept it either. You have to wait for a minimum of 6 months before you get a credit score – and that is from when you get a credit card, not from when you move to the country.
We have now been here about 8 months and have just been able to get a pre-approval for a mortgage. Our next step is to purchase a house. We are still in an apartment and it is impossible for the children to really play as there is nowhere for them to go except their bedrooms.
The Pros and Cons
The pros really outweigh the cons and we have come so far in the few months we have been here. The children have settled in well and the homesickness has, on the whole, gone now. My husband is happy with his job and I am keeping busy running the home.
I do miss working and having my own money, but I will work when my green card comes through, which is still about 12 to 18 months away. We talk to our families all the time via phone, skype and emails. I recently flew back to the UK for a few days for my sister's wedding; it was great to see everyone - but it no longer felt like home.
We have no regrets and as long as everything goes to plan, we will be staying here for the rest of our lives. It was a big decision and took a lot of soul searching but in the end we made the right choice. We came with the plan of staying but knowing we could go back to the UK if we didn't like it or it didn't work out.
I think that one of the reasons the children have adjusted so well is that we kept them included in all the major decisions. We spoke to them and explained everything, every step of the way. I think it has brought us closer together as a family and it helped when they knew we were scared or missing family and our friends too.
Sarah Field
We'd like to thank Sarah for sharing her emigration experience. Was your experience of emigration this positive? If you'd like to share your own story please
Contact Us
. We can change names to ensure your anonymity if you wish.
You might also like...