Questionnaire: Are You Ready to Move Abroad for Good?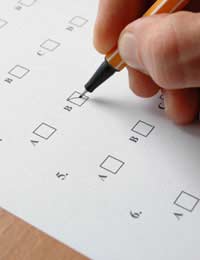 Moving abroad for good can be an extremely stressful and emotional time. You're removing yourself from all familiarity in your life and starting afresh so you need to be extremely sure that it's what you truly want. Before packing your bags and heading off, sit down and ask yourself some extremely important questions to see whether you're really ready for your big move abroad.
Question 1 – Have You Done Enough Research on Your Location?
It seems like such an obvious question, but it's extremely important to thoroughly research your new home area before moving. If you can, plan a recon trip and ensure that your location suits all your living needs. Speak to locals, research online and 'test-drive' the area if possible. You may be there for some time, so make sure it suits you first.
Question 2 – Are You Financially Prepared for Your Move?
One of the most fundamental things you can do when moving abroad is to ensure that you have arranged your finances before you go. This involves tying up loose ends in the UK before leaving and also setting up bank accounts in your new country. You should always make sure you have enough money to last you at least 6 months when you move. This means that even if you don't have a job you can look after yourself and always take into account the costs involved in actually moving also – shipping goods, new furniture etc.
Question 3 – Are Your Health and Legal Issues Organised?
It's advisable to find out what level of health cover you'll be able to receive when you move abroad. Many countries do not have a system similar to the NHS so you'll have to find out whether you need private health insurance or if there are government funded health initiatives for new residents. You may think you'll never need to use these, but it's good to know you can should the need arise.
Question 4 – Have you Arranged How to Keep in Touch With Family?
Thankfully, keeping in touch with family is now much easier no matter where you are in the world. If you're particularly close to certain family members however, you may want to arrange before leaving how you'll stay in touch. Most people set up email addresses, Skype numbers, MSN usernames etc beforehand so they can easily pass these out to relatives. Not only will it put their mind at ease, but you'll feel close to them no matter the distance between you.
Question 5 – Do You Know Your Residency Rights?
It's easy to get caught up in the excitement of moving, but make sure that you're fully aware of your residency rights and know exactly what you must do to stay on the right side of the law. If your visa is temporary, permanent or other, you'll need to know what you're permitted to do within this when you arrive in your new country.
Question 6 – Are You Ready to Start a New Social Circle?
It seems like a silly question, but many people don't realise the difficulties involved in starting again with an entirely new social circle. Many people leave behind friends they've known for years and are comfortable with and it can be difficult to have to put yourself out there again and find new ones. Look at what your interests are and perhaps consider joining some local groups to get a head start. You'll make friends eventually, most likely through work, so don't worry too much, just be prepared to invest some effort into it.
Question 7 – Can You Ensure You'll Stay Focused on What is Important?
If you're moving abroad with a family, it's easy to let the stress of the change affect your relationships. Try to remember that everyone is in the same situation and by staying strong and working together, you'll all manage to get through the experience in one piece. Relocation is difficult for a number of reasons, but staying open to each other and talking about any problems you're having means you'll stay focused on what is important and why you made the move in the first place.
Question 8 – Are You Capable of Accepting Difference?
One of the most common issues people have when moving abroad is that they find it difficult to accept difference. They will constantly compare their new location to their 'home' and will seek out differences to try and highlight how inferior their new place is. Get used to the idea that you will need to accept difference and should try to embrace it. You might not be able to get the same TV channels, the same drinks or the same food as you could in the UK, but that is part of moving on and leaving it behind. Try to be flexible and enjoy the experience of discovering new things, you may just find you like them.
If you were able to answer yes to most of the questions above, you're probably ready to make your move abroad. Just remember to be prepared, stay focused and always keep in mind why you made the move in the first place.
You might also like...
hi im think in next year or also to live the country move back home to portugal just seek for some adevice abouth all years hi was working in this country. how thath is working for my future hi dont whant any many back just like to now how its work for my retairment
roberto
- 14-May-17 @ 5:26 PM
I want to know what are the Push/Pull factors for Africans emigrating to australia
Super Coolgirl
- 14-Sep-14 @ 11:18 AM