Similarities Between the UK and Your New Home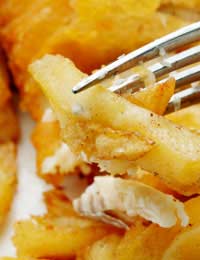 Finding similarities between the culture and lifestyle of your new place of residence and the UK can often be a lifeline to helping you settle in the first few months of moving.
When you're feeling a little homesick, or out of place and are struggling to socialise, even exciting new experiences sometimes aren't enough to make you feel at home. Look around for something familiar and you'll be surprised at how much pleasure it can bring you.
Finding Ex-Pat Groups from the UK Abroad
No matter how alone you might feel when in another country, there are always plenty of other ex-pats residing there in the same situation. A great way to feel more comfortable is to seek out others who have already gone through what you are going through and who can help you get used to your new culture and lifestyle. A number of social groups exist for ex-pats in most cities in the world. A great way of finding them is simply by typing in ex-pats and then the location to a search engine. Check out their websites, see when they hold events and participate in any forum discussions.
Another great way of getting involved with ex-pats is to look for local supporter groups for any sports teams you supported when in the UK. There are plenty of football support groups throughout the world and they usually meet up to watch games as well as arrange social outings. This is a great way to find something familiar when abroad and should make you realise that even if you're thousands of miles away, you're still connected to the UK.
Hunting Out Food From the UK While Abroad
One of the most common things that people miss when they move abroad is the food from the UK. Often if you move someplace on Europe, it can be an entirely different way of eating and cooking and it takes a little while to get used to it. If you move further away, you may have to adapt to more Americanised styles of food and if you're someone who enjoys UK traditional food, it can be tough to find it in a lot of places.
One of the best things to do is to search out food stores that import from the UK. There are usually plenty of these in most major cities and they'll have all the UK items you need to make you feel closer to home. Some of the most common items that are exported from the UK to other countries for these types of shops are:
Sauces, gravy, vinegar, mustard, sandwich spread
Crisps, chocolate, biscuits, soda, sweets
Cooking products such as oats, lentils, porridge
Frozen meals, fresh products
Another way of finding similarities between the UK and your new home, is to look for good old-fashioned British restaurants. There are a number of ex-pats who own cafes and restaurants all over the world and are even British fish and chip shops and other types of restaurants that try and emulate the British style.
If you're really struggling with getting used to the food, always remember that you can get someone from the UK to send you some items – this should help with any homesickness. There are always food similarities that you can use as a substitute for items you miss in the UK, just shop around.
Finding Similarities in Local Culture
No matter where you are in the world, there's likely to be at least a few similarities between your new home and the UK. Whether it's simply a case of enjoying the same celebrations, the same food, or the same weather, it's easy to find things in common. Most cultures will still have similarities, even when they may speak entirely different languages.
Learn the language - If you do move to an area that doesn't have English as their first language, try to learn the local language. It is strange that learning the local language can actually help you find similarities with the UK. You'll develop a better understanding of the people and their way of life and hopefully see that people are much the same the world over.
Learn the local customs – Gaining an understanding of local customs can help you get to know the culture better, but can also show you that there are similarities with the UK. Many countries celebrate Christmas, New Year and other events, so it's important to get to understand how they are celebrated differently, yet ultimately still resemble the UK way of life.
Understand Local Laws – Many countries share a common sense of what is right and wrong. There are similarities in most countries with UK laws, especially when it comes to driving and crime. Know the local laws, learn how to stay safe and always remember that you can be asked to leave the country if you fall foul of the law and aren't a citizen
The most important thing to remember when living abroad is that you moved there for a reason and it's worth trying to embrace your new culture. If you can find similarities with the UK that help you feel more settled, do so, but otherwise, think of your new life as a positive, exciting experience and you should soon be settled easily.
You might also like...
Lynn - Your Question:
My family emigrated to Australia when I was a baby in 1966. We went back to the UK in 71 then returned to Australia in 73. I became an Australian citizen in 1984. Can I move back to England with my Australian husband and be permitted to work and live? What is the process.?Thanks
---
Our Response:
You can still return to the UK if you were born a British citizen. However, if your husband is not British, then you would have to apply for him to join you once you become 'ordinarily settled' in the UK, please see link
here
(if you want to apply for a spouse visa). Or he would have to apply independently for a work visa. With both, he would have to satisfy the eligibility requirements.
EmigrationExpert
- 2-Dec-16 @ 10:24 AM
My family emigrated to Australia when i was a baby in 1966. We went back to the UK in 71 then returned to Australia in 73. I became an Australian citizen in 1984. Can i move back to England with my Australian husband and be permitted to work and live? What is the process.? Thanks
Lynn
- 1-Dec-16 @ 12:55 PM