What Do Relocation Experts Offer?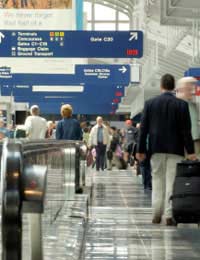 Trawling through the minefield of stages and processes of moving abroad can often be overwhelming for many people. Organizing everything from the UK before moving is a tiring and laborious process; so many people are now turning to relocation experts to help them with their move. Relocation experts can hand-hold you through the entire process even when you're still in the UK if you wish. Others can simply ensure that when you're at the other side, arriving in your new country is less stressful and easier to manage.
Finding a Relocation Expertl in the UK
If you want to use the most comprehensive package that relocation experts provide, you can get them to help you through every stage of the moving process. You can begin with them helping you obtain a visa and then they will continue helping by providing possible accommodation options and more. Some will recommend removal companies to ship your goods and will also inform you of good pet shipping companies should you need one. They can even help with setting up a currency traders account so you can send your money abroad without a problem. To use this kind of service, it can be fairly expensive and there are other cheaper alternatives available. For many, this idea is simply too much involvement and they would prefer to simply be helped on arrival in their new country.
Finding a Relocation Expert in Your New Country
Many relocation companies will offer to meet and greet you at the airport so that you are immediately met with a welcoming, friendly face. They will then transport you to your accommodation, which is often something that they have arranged for you. A lot of these companies have their own properties which they'll rent out short or long term to arriving migrants. They will be able to provide you with a getting started package, where you will be given information on how to obtain medical coverage, social security registration, tax information and more.
There are then often upgrades to the basic welcome pack. These often include tours around the local suburbs where they can provide you with an insider's knowledge on what areas are preferable to move to. They can even provide you with appointments to view rentals and to register your children in local schools. Many will give you the chance to buy a prepaid SIM card for your mobile phone so that you immediately have access to calls. Many relocation agencies can give you a phone card so that you can call the UK cheaply as soon as you arrive. They will often buy essential groceries for you for arrival and have them waiting for you in your accommodation. If you require a hire car, they can help with that and give you maps to ensure you know where you're going. If you find a good relocation company, there is often very little that they won't do for you.
Can You Get Away Without Using a Relocation Company?
It's entirely a personal decision as to whether you wish to use a relocation company or not. For many, the costs involved in doing so are too high to justify, yet for others, having someone take control can alleviate a lot of stress. If you do decide to use a company, ensure they're highly thought of and don't pay out the full amount at the beginning. You can often find those that have good recommendations and are highly respected simply by looking online. It'll be a wise few moments of research if you do this and will hopefully make your move smoother.
You might also like...