Healthcare in New Zealand
By: Elizabeth Mugan BA/BSc, PGDipLaw, BVC, CIArb - Updated: 17 Apr 2012
|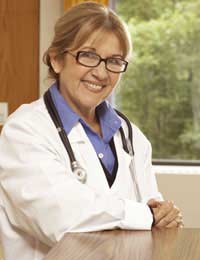 The prospect of moving to New Zealand can be exciting as well as filling you with apprehension. If you are planning on emigrating to New Zealand with your family, then you will no doubt want the transition to be as painless as possible. Understanding the healthcare system will allow you to get to grips with life on the other side of the world. The following information should help you to know what you need to do to ensure you have access to healthcare from the moment you arrive.
Is There Publicly Funded Healthcare?
Both private and public healthcare is available in New Zealand. The public healthcare system is funded mainly through its general taxation, much like the NHS. Medical treatment is widely available and generally very good. Treatment is usually free or is heavily subsidised as long as you are a New Zealand citizen or ordinary residents in New Zealand as public healthcare systems only permit access to these groups.
Unless you hold a New Zealand passport, you will need to meet the criteria of 'ordinary resident' to benefit from the public healthcare system. This means you need to be a permanent resident in New Zealand, or hold a work permit. If you are a work permit holder, you must hold a work permit for a minimum of two years at the time of issue. If you meet the criteria, your partner and any children, where applicable, age 19 years or under also be eligible for public healthcare. It is essential that you discuss your situation with the emigration officials who will be able give you further direction.
What Services Can You Expect?
The available free healthcare is similar to the treatments which are free in the UK. Just like treatment on the NHS, there is a distinction between a fully publicly funded healthcare and subsidised health care.
Services which are provided free at the point of use include:
Hospital treatments in Accident and Emergency
GP referrals to a public hospital
Testing at a public hospital
Healthcare while pregnant and child birthing
Basic dental treatment and check ups for children at school
Prescriptions for treatment at public hospitals
Breast-screening for women between 50 and 64
Treatment of acute and chronic medical conditions (some circumstances require additional contributions).
In addition, other services require payment at the point of use, some of which are different from NHS procedures:
Visits to GP
Prescriptions
Visits to physiotherapists, osteopaths and chiropractors if a GP refers you
Ambulance use.
What Financial Contribution Towards Medical Expenses Should You Expect to Make?A visit to your normal GP costs approximately $50 between the times at 8 AM and 6 PM where is visits in the evenings or weekends will cost more. If, however, you join a primary health organisation (PHO), which is government funded free to join, visit your GP should cost approximately $25-$30 instead. Make sure you join a PHO as soon as possible, as this process can sometimes take around three months after submitting an application to receive lower-priced healthcare. Many GPs will waive medical fees entirely for children under six. This is something you should check before joining your GP if you do have young children as this may save you a lot over time. If you are prescribed medicine by your GP you will pay three dollars per item if you have joined the PHO, otherwise you will have to pay more. If you are prescribed medicine which is non-subsidised, you will pay more for it and will have to pay for cost. Ambulance services which are non-subsidised cost approximately $45-$65.
This may seem more costly than your healthcare in the UK, but the payments serve to ensure that services are fast and reliable, and the cost of prescriptions are lower than the costs you would pay for medicines in the UK.
Treatment
When you emigrate to New Zealand, you will need to find a GP. In order to register, you will need to bring along your permits and passport and those of your family, so you can join which practice you like.
If you make an appointment to see your GP, you will usually be able to see them on the same day. The government funding of hospitals is limited, and only accident and emergency treatment will be able to see you immediately. For non-emergency surgery treatment, you will need to wait. The length of waiting time varies between hospital and the nature of the treatment.
If you need specialist care you must be referred by your GP. Specialist care is free in most cases, except for physiotherapy, chiropractors and osteopaths. Again, waiting times can vary according to type of treatment and the region where you are from. If you would prefer to opt for private specialist instead of waiting, you will need medical insurance (if applicable) to cover all fees.
Private Healthcare in New Zealand
Private healthcare insurance is widespread in New Zealand because it allows people to bypass waiting times for treatment of non-urgent conditions in the public healthcare system. It is worth noting that people who have private health insurance are also entitled to free public health services.
Things to Consider
If you decide to relocate to New Zealand, you will have many reasons for doing so. Healthcare isn't one of New Zealand's initial selling points, but as long as you prepare yourself and your family properly, you will find the system efficient, accommodating and useful. Remember that all New Zealand permanent residents have access to public funded healthcare, and as long as you register with a GP and join a PHO, the cost of healthcare and access to it is affordable and accessible. The biggest difference that you must get used to when using healthcare in New Zealand is the occasional cost at the time of use, particularly when you want to see your GP or use an ambulance.
As long as you get organised, visit the authorities early, and make sure you join a PHO, you will find New Zealand's healthcare a welcoming and helpful system.
You might also like...