Healthcare in the USA
By: Elizabeth Mugan BA/BSc, PGDipLaw, BVC, CIArb - Updated: 1 Apr 2010
|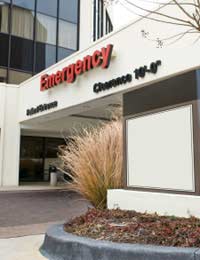 Although we complain in the UK about the NHS system, we are luckier than those in the U.S. who do not have a National Health Service. Therefore, when you go to the USA you need to ensure that you have appropriate medical plans in place for you and your family.
Public Treatment
Unemployed persons in the U.S. don't have the benefit of a public treatment scheme and so have no choice but to go on welfare benefit. Some Americans however, try and go through the public system in Canada, which is heavily subsidised. Either way, both methods are geared at the American citizen and obviously much harder for non-U.S. citizens. If you are trying to immigrate to the U.S. without private health insurance, the likelihood is that you will be refused.
Private Treatment
If you have employment in the U.S. it is likely that you can get health insurance through them. Depending on your employer, health insurance will take effect after 15 days or 3 months. There are several general health systems in place;
Health Maintenance Organisation (HMO)
In this instance, you pay a determined fixed monthly premium which gives you access to a network of doctors and hospitals. First of all you have to consult a general practitioner, who will if necessary guide you to a specialist. Usually HMO covers 100% of your expenses and so any hospital bills and medicines prescribed by the doctor's network will be paid by your HMO.
Preferred Provider Organisation (PPO)
Under a PPO you pay a determined fixed monthly premium and what is called a 'call-pay' that runs between 0 and 20%. This means that the PPO only pays some expenses and you have to fork out the rest. This gives you access to a doctor and hospital network and you can also consult a specialist without consulting a general practitioner first. The hospital bills and medicines prescribed by the doctors in your network are paid by your PPO. If you consult doctors that don't belong to your network, your share of the cost will increase.
Mutual Fund
It is currently common in America to get a Mutual fund, where you can deposit anything between $100-200 per month into a fund. You earn more money on your capital with interest, which is between 15 and 30% per year. If an accident happens, you can then withdraw the saved funds. The mutual fund program can be deductible against tax.
Treatment in the U.S.
Unlike the UK where we are registered with a local General Practitioner in a particular clinic or surgery, clinics rarely exist in the U.S. The clinics that do operate tend to be for plastic surgery and laser treatments. Therefore to find a doctor, you will need to go to a hospital or emergency room. Don't forget that if you are under private health insurance, you must see a doctor from a hospital as described in your network or you will be liable for extra costs.
When you see a doctor, you have to pay the costly bill out of your own pocket before filing a claim with you insurance company so you should not go to an emergency room or hospital unless you require immediate treatment.If you do need to see a doctor, ensure you make an appointment with the doctor (with the particular specialism you require) and be on time otherwise you will miss your slot. Once in the waiting room, you will have to fill out a form with your name, address, social security number and information about your health insurance.
Once you have seen the doctor, if you require medicine they will give you a prescription with an invoice and the papers you need to send to your insurance. To get your medicines you can go to any kind of pharmacy. Most of the time antibiotics are charged by the pill so you won't waste any of them and therefore drugs are extremely expensive. Many U.S. citizens buy their drugs from Canada where they are much cheaper.
You might also like...