Popular Spots in the USA for Ex Pats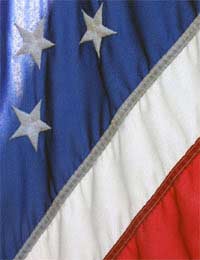 With immigration to the USA being notoriously difficult for UK citizens, it is often surprising how many people manage to get permanent residency there each year. With around 8 out of 100 emigrants moving to the USA through different visa streams annually, the UK expats population in the USA continues to soar even with difficulties in obtaining Green Cards and other permanent residency status. Typically, most British citizens will choose similar locations to settle in the USA, some obvious and some less so.
The Big Cities
The glitz and the glamour of the big cities will always appeal to overseas migrants when they make their choice to move to the USA. With the promise of plentiful work, culture, diversity and lifestyle, the big cities in the USA continue to be some of the most popular places to settle. The most common are:
New York City – The bright lights of NYC have long been the first stop for migrants in the USA. With a thriving expats population, NYC offers newcomers plenty of options for jobs, accommodation, lifestyle and more. A mere 6 hour flight from the UK, NYC celebrates it's many migrants with a number of different parades and festivities – from St Patrick's Day to Scottish Day.
Chicago – An often overlooked city in the USA, Chicago is becoming more popular with expats. The city has cleaned up its act considerably in recent times and housing is still relatively affordable there compared to some other big cities. With it's relative closeness to the UK, Chicago is an option for those who want to meet plenty of other expats, but don't want to go to NYC or LA.
Los Angeles – The draw of LA for many UK citizens is understandable. The warm weather, beach, movie star lifestyle, all add up to the dream for most and there is a thriving expats community is Los Angeles. Whether you're looking for fish and chips, football or pubs, LA has it all and there are no shortage of migrants there to make you feel at home.
Seattle – One of the most up and coming cities for expats is Seattle. Previously thought of as too far away for many, Seattle is now seen as a hip, trendy, upwardly mobile city for a lot of migrants. With it's eclectic culture, laid back lifestyle and good job prospects, Seattle is a city to consider if you're looking to meet others from the UK and still get a real sense of USA life
Tourist Spots and Forgotten Cities
Many UK citizens first taste of the USA is as tourists, so it's no surprise that when they move there permanently they relocate to an area they're familiar with. This means that a high number of migrants end up in places like Florida, where they already feel comfortable and familiar. There are a few spots throughout the USA that are popular with UK nationals, including of course the aforementioned Florida.
Orlando - With one of the largest expats populations based on size in the USA, Orlando continues to be the dream location for many Britons. Having visited on holiday, most people fall in love with the weather, big open roads, leisure activities and inexpensive lifestyle in Florida and Orlando is full of expats with events, groups and more to keep you feeling at home.
Austin – Texas has a reputation as a big state with a small town heart, but Austin proves to be popular with expats due to it's outstanding culture, green space, global corporations and laid back ways. The expats population of Austin is considerably larger than in some other cities in Texas and there are plenty of organised events where locals and expats mix freely.
Washington – Washington is a great spot for expats due to it's high number of political groups, jobs and events. Many expats have settled in Washington after being sent there for work and the tradition of getting together socially has continued. Washington has the advantage of being relatively close to other highly populated expats areas such as NYC and Boston.
You might also like...
Forrest gate boy - Your Question:
Hi,how much roughly would healthInsurance be for 2 adults & 3 children,thanks
---
Our Response:
I'm afraid you would have to contact the insurance companies directly.
EmigrationExpert
- 10-Sep-15 @ 1:00 PM
Hi,how much roughly would health Insurance be for 2 adults & 3 children,thanks
Forrest gate boy
- 9-Sep-15 @ 2:07 PM
@Johnb - If you are moving abroad on a permanent basis, you will no longer be entitled to medical treatment under normal NHS rules as it is a residence-based healthcare system. You will not be covered for healthcare paid for by the UK if you are going to live permanently outside the European Economic Area (EEA). There are circumstances in which British citizens might be entitled to healthcare paid for by the UK if you only work outside the UK for a set period. However, the assistance available only applies within Europe and can also depend on whether or not you receive a UK State Pension or other UK benefits.
EmigrationExpert
- 19-Dec-14 @ 12:15 PM
I am 57 and want to emigrate to USA (vegas) with wife & 2 kids. Healthcare is the issue though. We are reasonably well off (£1m+). Considering perhaps investing in a business or some similar means of introduction. But this healthcare thing ! In the UK we have a health system which takes care of that.If we moved buying a business or buying into one can IT cover us ?
johnb
- 19-Dec-14 @ 12:00 AM