Moving Back to the UK After Living Abroad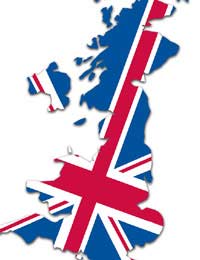 Moving back to the UK after spending time living abroad can be a very difficult time for most people. There are a number of reasons why people decide to return 'home', most commonly home sickness, missing family members, work, or simply not settling are reasons to think about being back in the UK.
For many, the decision will take months to make, with continual doubts as to what the right thing to do is. Some people go back and forward for many years, often known as 'yoyo movers', only to eventually return to the UK to stay. If you're planning to move back to the UK for good, there are a number of important tasks you must carry out before returning and when you get there.
Medical Attention and Returning to the UK
Before you leave your current location abroad, you should let your doctor know that you will no longer need to be on the medical roll and are returning to the UK. If you have private medical insurance, you should let them know of your change of circumstances. Some may be able to simply transfer your policy to the UK, while others may require you to cancel your policy before leaving.
If possible, get your current GP, dentist and any other healthcare records sent to the UK before leaving. This will require you to register with a dentist and GP in the UK first. Many will let you do this over the phone, or online, but some will require you to attend in person. Speak to them on the phone first to see which is the best option for you.
Benefits, Entitlements and Other Government Agencies
When returning to the UK, there are a number of important legal steps you must take to ensure that you receive everything you're entitled to. Some of the most important revolve around benefits, pensions, national insurance and tax.
Contact the Department for Work and Pensions to find out whether you are able to transfer your pension back to a UK account. They can also help you find out whether you're entitled to any benefits.
Tie up any tax payments you may need to make in the country you're currently living in before leaving.
Speak to HM Revenue & Customs to let them know that you're coming back to live in the UK permanently. They can help you with any tax issues you may encounter on your return.
To obtain your National Insurance number and to find out about any NI Contributions, you should contact the HM Revenue & Customs National Insurance Contributions Office.
Selling Your Home and Buying a New Home
Before you leave to move back to the UK it is advisable to arrange someplace to stay, even if it's only temporary. Most people will stay with relatives where possible or some may book into a hotel for some time. This can be expensive however and it might be worth considering a temporary short term rental.
Check out online websites that deal specifically with short term rentals and see if they have anything to suit. If you're selling a home in the place you currently live, you should do this well in advance of your moving date. These things can take time and sorting out paperwork and payments are usually due to time constraints. Get your house on the market and know when you need to sell it by.
If you're buying in the UK, you can be brave and buy unseen, but generally it is best to wait until you're there so you can get a feel for the place. If you're even slightly unsure about how long you're staying, rent rather than buy. It can be more difficult and expensive if you buy and have to sell again within a short term period.
Moving Back to the UK with Children
Although children are relatively good at adapting to new circumstances, it can be an emotional time for them to up and leave friends and a school that they're settled in. Try to make the move back to the UK an exciting time for them and remind them that they can stay in touch via email with friends they're leaving behind. As well as the emotional support you'll need to provide them, there's also a number of legal issues to take care of.
Notify the local school and official school authorities that you are leaving the country and let them know your forwarding address
Contact the UK authority that deals with school admissions in the area you're moving to. Some areas have difficulties in placing children at specific schools, so arrange this in advance of the school term if possible
It is always advisable to start your child at the beginning of a school term where possible. This means they don't have to come in during a term where people are already settled into their new classrooms and new teachers
You might also like...
I'm a British citizen, born in London 1966. I left the UK in 2009. I want to return imminently, as a habitual resident. What, if any, steps do I need to take to return to my previous status. I have two children whom I want to bring back with me.
Monty
- 22-Jun-19 @ 2:57 AM
Hi Both me and my husband are British citizens beenliving in Australia for the past 25years .We are planning to move back to N.Ireland. Is there any information we need to know before we actually leave Australia in approximately 3years time or earlier. Would appreciate any information that will hep us in any way.Kind Regards
Hello, my husband (1944) and I (1956) both born in UK and lived there until 2005.Husband was a 'War Babe" and we came to USA in 2005 to spend time with family.Husband given Citizenship under the War Babes Act.We want to move back in 2022 when I reach retirement age.I have also been a US Citizen since 2010.Can we just move back, allowing for informing Inland Revenue, Pensions etc.Do we need to get UK passports before we leave?Any help will be gratefully appreciated.Thank you.
Dobar
- 24-May-19 @ 4:32 PM
I'm a UK citizen (British Passport) born in London 1970.I have lived in Italy for 5 years.Now I'd like to return to the UK. However 3 years ago I took up Italian residency.Does this effect anything when I return to the UK.Am I still a UK resident. May mean nothing to worry about.
Oggi
- 6-May-19 @ 3:12 PM
Hello, I want to move back to the UK. I am in the very beginning phase as in this won't be for a few years yet as my partner needs to finish school. But my question is about returning and I just want to get my duck in a row. My parents moved me away when i 6 years old i am now 38 how difficult will it be for me to return? I realize i will not qualify for NHS services for a time. I still have a British passport.
Andrew
- 3-May-19 @ 2:04 AM
I have been living in Thailand for 11 years with my UK born son (now 13 yrs old) To return to the UK, do we both require a TB cert for re-entry. My son had all his vaccination including TB carried out in the UK before we moved to Thailand. I am over 60 yrs now. The GOV UK site does not mention this case only for Visa applicants which we are not. Thank you.
Tba
- 10-Apr-19 @ 1:19 PM
Hello i am a UK resident who has lived in US for 40 yrs but now that im older i would like to move back home What happens to my Social Security benefits which i am receiving now? I still hold a British passport
catriona
- 20-Mar-19 @ 12:30 AM
Hi, I just moved back to the UK after nine years living in Spain. In Spain I had Spanish residencia. I am English by nationality. I am unable to find much information at all as to what I should do to declare myself as now living in the UK again. How do I become a UK resident again? Any advise on any things I should do would be appreciated. Many thanks.
samson
- 24-Feb-19 @ 1:50 PM
I was born in 1925 in Canada and moved to the uk around 1944 where I lived until for around 30 years where I raised a family who stayed in the UK and had families of their own.Although I moved back to Canada for 39 years, I now want to move back to the il to be with my English family in my later years.I have a British passport as well as a Canadian one and get an English pension too as I worked in the uk for so many years albeit smaller then if I was living back in the UK.My question is, Can I just move back as I have a British passport and family to stay with? Is there any advice you can offer?TIA
Chipstickmam
- 26-Jan-19 @ 6:47 PM
What? Is the situation.Return to UK after 30 years in Germany. (Pensioner in reciept of UK Pension).Will be living with sister in law ina property that I partly own.What benefits am I entitled to (Health etc etc)
Monman
- 6-Jan-19 @ 9:39 AM
Hi! I have been living in Sydney, Australia for 20 years. I emigrated with my now Australian ex husband and have 2 independent children with him. I have since remarried an Australian man and now that my children are over 18 I would like to return home with my husband. I'm hearing more and more of the difficulty of this venture!! Please could you advice me of how best to source the information required... thank you!!!
Bert
- 1-Jan-19 @ 5:13 AM
Hiya, I left England when I was 24 to go and live in Canada. Now 20 years later I want to move back home to England. I worked for a long time in Canada. Can I apply for my Canadian government to pension from England, when I eventually retire? I have dual nationality with both passports British and Canadian. I also still have my national insurance number, nhs number, British drivers license and birth certificate. What are the first steps I need to take to move home? I also own property abroad that I want to sell.
I am a permanent resident of Canada for 30 years. I would like to come back to u.k and take care of my sick mother for an unknown about of time. I still have my British passport. I would like to know if that's possible and can I have health and dental care?
Lola
- 23-Nov-18 @ 5:59 PM
I was born in England and I am thinking about moving back from New Zealand can I just go back? I also want my daughter (16) to come (born in nz) will she be able to come with me?
Donna
- 4-Nov-18 @ 10:53 PM
Hello I have lived in Belguim for nearly 30 years, unfortunately I am an invalid since 1996 and have major problems being alone most of the time, my closest family is still in the north east of England and they keep telling me I should move back so I have family around me to help. I can't work, I have no savings, I have dual nationality and would love to be back with my family who care. Would I be entitled to claim any benefits here I have invalidity through the sick insurance I live in a social house and have no idea where to start and what I can do! I am desperate I have tried to take my life twice and see no future here on my own. Please could someone advise me on what I am entitled to and what I need to do so I can be with my family again. Thankyou
Lollann
- 27-Sep-18 @ 6:28 PM
hello, I have lived in the Uk for 6 years but I the momento i live in Spain and I would like to come back to the Uk, i used to have a permanet residence but I have lost it because i have lived outside for more tan 2 years. i have EU Passport. what should i do when I return to the UK? thanks very much for your help.
CHRISTIAN
- 19-Sep-18 @ 2:03 PM
I moved to Canada 20 years ago at age 15 looking at moving back to the uk. I still have my British citizenship and have family to stay with but I am married with 2 children! Are we able to just move to the uk as his family is from the uk also but he was born here and so are my children. We have job opportunities and will have money from the sale of our house but not sure where to start
Mel83
- 16-Sep-18 @ 11:35 PM
Just looking for updates that might apply
susan repp
- 16-Sep-18 @ 10:35 PM
I've been living in the US for over ten whole years but want to move back to the UK permanently, as I haven't been able to settle down properly due to not having any access to any special needs services or resources. But there is a very tough law that forbids one from coming back to visit their loved ones if they should choose to leave the US if they don't have a green card. What makes my situation even harder and more frustrating is not having my green card which I have been kept waiting for up to this day. This is stopping me from freely returning to the UK as I wish. I am considering taking action and fighting for my green card, because I don't want to be kept waiting any longer than I already have. How do I go about finding the right immigration lawyer who will help me with these issues? All I ever want is for there to be a way out of this frustrating cycle.
MissSpeakingUp
- 14-Sep-18 @ 8:08 PM
I was born in the U.K. moved to the U.S. and have been in the U.S. for 33 years, I became a U.S. citizen at least 15 years ago.I wish to return to the U.K. for approximately a year due to my aging parents.I know that I have to file U.S. taxes each year even when I live abroad.Is there a limit to how long I can remain in the U.K. either as per U.K. or U.S. law? Thank you.
Britgal
- 12-Sep-18 @ 2:47 AM
I want to return to Scotland after being in the us for 22 yrs. I am disabled MS and other health problems. I cannot work and receive court ordered spousal support from ex American husband. How would this affect me if I returned home. Would I lose the spousal support because its court ordered in America?
Liz
- 30-Aug-18 @ 4:26 AM
Been living in Canada almost 5 years. Before that i lived in the UK over 12 years. I am a Danish passport holder.I am not sure ill get permanent status here in Canada now as things changed in 2016 so if i dont, i want to go back to the UK.i also own property there which has been rented out while im here and tax paid. What would i need to do if I return?
chris
- 24-Aug-18 @ 4:42 AM
Been livng in Portugal for 9 months with 5yr residence permit. Husband became unemployed inuk due to epilepsy, we became homeless in uk so we came here to live in our studio apartment, now sold so we can return back to uk with some funds to rent. No fixed aboard in uk yet, relying in family for a bed. My husband needs more investigation with is health can we go back to our UK GP to pick up where we left off.
Looby
- 18-Aug-18 @ 9:29 AM
I ve been away for over 30 years and plan to come back next year. How will I work things out for my children who are not (yet ) UK citizens. Can I sort out their UK passports when I get there? Its not possible for them to have dual nationality here in Indonesia. In that case what kind of visa could they enter with?
SE Asia
- 17-Aug-18 @ 12:14 PM
@AWiner - if you have a British passport then you don't have to do anything. But it takes time to be considered 'ordinarily resident' and claim benefits and NHS treatment. You can claim directly to NI to get a number via the gov.uk site.
AlIB
- 17-Aug-18 @ 10:03 AM
My family moved away from England 10 years ago when I was 9 years old. I am now returning to the UK and have got a job and am not sure if there is anything I have to do before I return. Do I have to inform anyone that I'm returning? Will I be considered a resident? How do I get my NI number?
AWiner
- 16-Aug-18 @ 3:11 PM
@UKexpatinCyprus - you should get in touch with NI when you are back in the UK, you should be allowed to pay to catch up with any missing payments.
MoO
- 16-Aug-18 @ 2:22 PM
basketcase - Your Question:
I am a UK citizen who moved to the USA in 1999. I since became a US citizen but my husband (American) and I have been talking about returning to the UK to be closer to my family as we age. How hard is the move, will my husband need a special visa?
---
Our Response:
Your husband would need to apply for a family (spouse) visa, please see the link
here
.
EmigrationExpert
- 10-Aug-18 @ 3:17 PM
Sue - Your Question:
I am a British citizen married to a Thai with a 10 year old Thai son adopted by my husband and I under Thai law. I have lived in Thailand since 2010 and I have been married since 2011. We would like to relocate to the UK next year assuming I get a job there first. My husband would like to be able to work in the UK and obviously I want my son to be able to go to school. What types of visa should I be applying for them initially? Can I apply for UK citizenship for my son more quickly because he is legally adopted or would he need to wait the 3 years for naturalization?
---
Our Response:
You would have to be living in the UK in order to be able to apply. You would have to also fulfil all the requirements laid out
here
.
EmigrationExpert
- 10-Aug-18 @ 2:06 PM
I am a British citizen married to a Thai with a 10 year old Thai son adopted by my husband and I under Thai law. I have lived in Thailand since 2010 and I have been married since 2011. We would like to relocate to the UK next year assuming I get a job there first. My husband would like to be able to work in the UK and obviously I want my son to be able to go to school. What types of visa should I be applying for them initially? Can I apply for UK citizenship for my son more quickly because he is legally adopted or would he need to wait the 3 years for naturalization?
Sue
- 10-Aug-18 @ 7:17 AM