Visa Necessities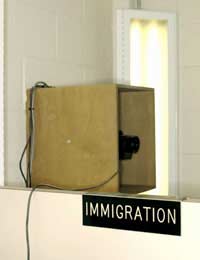 Trawling through the mountain of possible visa types and variations on ways to apply to move to a new country can be extremely daunting for those who are attempting to go it alone in the application process. Without the help of a migration agent there are many questions that arise about the correct type of visa for you, or the one with the highest chance of success.
In order to understand the process more, it's beneficial to start by thinking that all visas have numerous similarities. By addressing these, it's likely the visa application process will be easier to understand.
A Multitude of Visa Choices and Making Your Decision
Generally if you're already at the stage where you're planning to emigrate, you'll have a reasonable idea as to which visa will be best for yourself and your family. There are so many variations on visas dependent on country, however overall most have many similarities. There are usually visa classes for; skilled workers, unskilled workers, investors, family sponsorship, special circumstances, refugees and asylum seekers. When emigrating from the UK, most people tend to attempt the work related visa, family sponsored visa or investment visa. When you've decided which one is best, it is very important to have your application form approved and checked by a migration agent if you can afford to do so.
They will also explain where to send the visa application form to and where to pay the fee. Some will do this for you, where you simply pay them direct. If you choose not to use an agent, you can find this information online from the relevant immigration departments.
Security Checks and Visa Necessities
When you apply for a visa to emigrate, you'll often have to carry out a certain number of mandatory stages before the application is sent to your country of choice. In many cases, it is necessary to undergo an interview, a police records check and a medical. The interview is usually dependent on the type of visa you're attempting to obtain and can range from a simple phone call to a lengthy face-to-face interview at your local embassy. The police records check can take around 40 days to complete and is a search where any police records held on file for you can be released to you. The price of this is normally only around £10, but it is extremely worthwhile and will be used to show that you're an upstanding UK citizen. Many countries will not issue a visa to someone with a criminal record.
The medical examination you are often required to obtain as a necessary part of your visa application is a simple all over check to ensure there's no reason why your visa can't be granted on medical grounds. You will usually be required to get x-rays also, which will be sent to the department who are dealing with your application. The medical itself can vary in price, but you can expect to pay anywhere from £70 upwards for the x-rays and £125 upward for the medical. The blood test results from the medical carried out will also be submitted as part of your visa application.
Visa Longevity and Validation
If you have been lucky enough to successfully receive a visa, you'll be given a timeframe in which to validate that visa. This differs between countries, but it is important to ensure you do validate by the time given. If you don't, your visa is likely to be cancelled and you will have to start the entire application process over again.
Normally, when you do validate your visa, it's recommended that you have a minimum of 2 years left on your British passport. This is so that you can return to the UK without any problem should you wish to. Dependent on the type of visa you've received, you will be allowed to stay in your new country for a specific time. If you have been granted permanent residency, you're able to remain in the country indefinitely. If you have been granted temporary residency, you can remain only for the time stated on your visa. After this time you must either apply for a renewed visa or leave the country. Failure to do so can result in you being banned from future entry to the country you may have begun to call home.
Important and Necessary Points Regarding Visas
Ensure your paperwork is correctly filled in
Apply for the best type of visa for you
Carry out all necessary stages such as police checks, medical checks and more
Always abide by the timelines given on your visa when received
Familiarise yourself with what rights your visa gives you abroad
You might also like...
Emigrated to Australia in 2011 as a permanent resident. Am returning to UK to live after 6 years - can I return on my UK passport?