Exporting Your Belongings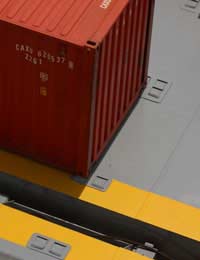 Leaving the UK for good often means that there are three main choices of what to do with everything you own; sell, charity or throw out. If you have plenty of items that you don't wish to take with you, you can sell these to gain some extra money for the trip. Ideally, selling online at places such as eBay or even going to a car boot sale can be very financially rewarding. If you decide to give your items to a charity shop, you are safe in the knowledge that someone else is benefiting from your unwanted things. Throwing away items is perhaps the hardest choice of all, but once you start to go through all of your belongings, it is amazing at just how much clutter you really don't need. Throwing this away in a refuse site can not only be rewarding financially, as you won't need to ship them, but can also be emotionally rewarding. It feels like a fresh start and you will generally feel much better knowing you've eliminated all the excess from your life.
Taking Everything or Taking Nothing
The hardest decision after going through all your belongings is what to ship with you abroad and what to leave. Many people ship every single item they own, even down to their mop and bucket. For some, the idea of having all your own items with you when you move is a psychologically calming decision. It can of course also be cheaper to ship everything you own rather than having to buy all over again. For others, a new life in a new country means a fresh start and everything is left behind, other than a few personal items. The excitement of buying new is too much to resist for some and arriving in a new country with only a suitcase can be very tempting.
Exporting the Lot
When you make the decision on whether to take your belongings abroad, you have to look into the cost effectiveness of doing so. Dependent on where you're moving to, it can cost up to £5,000 or more to ship a 20ft sole container of your household items. This price often includes having a professional packing company around to ensure all your items are safely ready for their trip. However, it doesn't usually include insurance, which can range from 1.65% to 4.5% of the total goods shipped. This can be a hefty amount to add on, but insurance is always recommended in case something unforeseen happens with your items. If you want to take all your furniture then the best way of doing so is definitely to ship a container. You can pay for a shared container if you don't believe you've got enough to fill an entire one, but bear in mind that you can even get containers at 40ft, so people do fill them. When you get a company out to give you a quote, they'll often look at your items and estimate exactly how much space you'll need. Always ensure you get at least 3 quotes from different companies as they can vary drastically even when going to the same place.
Exporting Small Amounts of Items
If you decide you only want to take personal belongings and smaller items, you don't need to hire an entire container or even part of a container. You can send your items with a shipping company who specialise in smaller amounts. One such company is Seven Seas Worldwide, who have locations throughout the world and are experts in shipping via air or sea, T-chest size boxes or smaller. A company such as this can be much cheaper and can also arrange insurance for you. As you will be packing your goods personally rather than having a professional do it for you, they will provide you with all the boxes, tape, bubble wrap and information you need to ensure that your goods are safe and sound on their trip.
Important Aspects When Exporting Your Belongings
When you are deciding which items to take abroad with you, research the prices first to see whether you can buy them cheaper overseas. If you must take them, ensure that when you're packing you write down every single item on a list and an approximate price next to it. This will come in handy when you have to give an estimated value for insurance purposes and will also guarantee you know exactly what is in each box. Make sure your boxes are all well numbered and keep a note of the exact amount being sent. It may be many months before you receive them and you can forget what was sent in the first place. Also, your goods will go through customs in their new country, so certify with the shipping agents exactly what is or isn't allowed in. Don't worry if there are a few things you've forgotten to ship. If you're travelling on a migrants fare, you should be entitled to a migrant baggage allowance on your flight, which can be 40kg. This means you can take some extra things with you rather than leave them.
You might also like...