Utilising the Internet Before Moving Abroad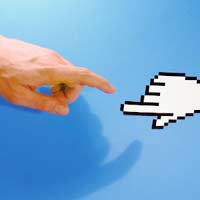 Utilising the Internet to help with your move abroad can make the entire process far simpler. For many people, the fear of moving abroad comes from uncertainty about what awaits them and confusion about whether they're doing the right thing or following the correct process. There are a number of fantastic ways of using the internet to help get you better prepared for your move and to help ease your concerns a little.
Researching Locations Online
If you're unsure of which area you're moving to, or haven't yet decided, using the Internet to find out more about certain areas can be extremely helpful. You can check out local house prices, recent sales, neighbourhood amenities, local attractions and more, all without leaving your seat.
There are also more localised sites that will provide you with suburb information for the location you're considering. Try typing the name of the city and suburb information into Google and you'll get back plenty of helpful sites that can give you a more rounded view of the place you're moving to.
Speaking to Other Expats
One of the best ways of getting a feel for a new place before going there is by speaking to other expats who have already made the journey. The internet is a wonderful way of arranging this and there are a variety of sites run by expats that exist purely to share experiences and help others who are thinking of emigrating abroad. Some of the most popular sites include expatnetwork.comand britishexpats.com.
All of these sites offer helpful tips and discussion forums on all aspects of leaving the UK. Whether you need advice on local schools, obtaining medical care, migration agents or more, speaking to others can be one of the more rewarding processes and you may even make some friends before travelling.
Migration Resources Online
Once you've decided where you'd like to move to, you can find a number of wonderful migration resources online. It's extremely important to full research the type of visa that you're likely to need when moving abroad, especially to countries such as Australia and the USA. Some visas take a long time to process and others are extremely difficult to obtain. Finding out as much information as you can before hand can make the entire visa process smoother and often doing so means finding a good migration agent. There are a variety of sites that have information on migration agents – always be wary though of those offering services that seem to be too good to be true.
emigrate2.co.uk
emigrationexpert.co.uk/HiringEmigrationAgent.html
General Sites Online to Help with Your Move Abroad
Once you've arranged where you're planning to go, whether you can get a visa and other important matters, you will want to start arranging all the final aspects of your move abroad. In order to do so, using the internet can be essential as it'll help you set up a number of things before leaving the UK.
ozforex.com Ozforex – a personal and commercial foreign exchange service
direct.gov.uk UK Government tax site for those moving abroad
Also check out some of the major UK banks for information about banking abroad.
The most important thing to remember with using the internet to help plan your move abroad is to be wary of anything that seems to good to be true and don't pay money for anything you're unsure about. Most resource sites are free and they can provide you with all the information you need. If you're not sure about something in particular, try asking in a forum or notice board and you may receive an answer from someone who has already gone through the process. Use the internet to research as much as you can before making a commitment and then use it when you're moving to not only keep in touch with those in the UK, but also to better learn of your new community and social opportunities there.
You might also like...
@Labhi - you can check whether you are eligible to apply via the link
here
. I hope this helps.
EmigrationExpert
- 16-Mar-15 @ 2:53 PM
I am a british citizen.Sikh Minister of Religion is my occupation and I want to move to Canada permanently. Is there anyone can suggest me what should I do.
Labhi
- 13-Mar-15 @ 4:40 PM