Top 10 Things to Consider Before Emigrating
By: Elizabeth Mugan BA/BSc, PGDipLaw, BVC, CIArb - Updated: 28 Jan 2018
|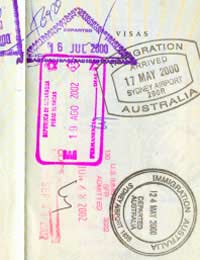 If you are thinking about emigrating, it is not a decision to be taken lightly. There are 10 main issues to consider when thinking about uprooting.
Entry
You need to look at the entry requirements for the country. You should check whether you need permits or visas to work and how to go about obtaining these. Look into whether you can take your spouse, partner or children with you. This is most important to ensure that you are not entering and working illegally.
Employment
Research whether there are jobs available in your line of work before you go, and know whether you can easily change jobs if you hate your first role. Be realistic as to whether you will actually find work. Depending on where you're going to be moving to you may need a work permit. Find out about language requirements and whether you need to have your qualifications translated. Also think about pay levels and how they relate to the cost of living.
Cost of Living
You must compare the cost of living with the UK before thinking it is cheaper to move as many Britons do. Don't fall into the trap of thinking that living costs are less in a country than the UK, as sometimes they are more expensive, or wages are lower so there is not much difference in the overall cost of living.
To Rent or to Buy
It is important to research where you are going to live. The most sensible idea is to rent somewhere in order to see if you like the area before buying. If you rent your UK home, it will allow you to come back to the UK if living abroad isn't what you thought. There are advantages to buying a property before leaving the UK, such as arriving in your new home on the first day rather than a hotel, and being able to tie up loose ends back home. This is great if you are moving somewhere that you are very familiar with and know you love. If not, rent so you can test the area and the lifestyle and see if it is for you before you make the decision.
Shipping Out
Can afford to take your worldly goods with you? You need to see if you'll be able to export your pets and how much it will all cost. It can be cheaper selling up and buying new belongings abroad than hiring a company to ship it over so research into the costs.
Homesickness
Moving abroad and starting afresh can be a really exciting opportunity. Think however, how it might feel never to see your family and friends again. Think about how far away you are from your loved ones and how easy it will be to make new relationships before leaving. This is something often overlooked by people leaving the UK.
Healthcare
You need to check whether there are state facilities as well as private ones, what the costs like, what level of free care are you entitled to, whether you need health insurance, how much this will cost and what the standards are like. If you're moving to another EU nation you may have limited free healthcare entitlement if you're there temporarily, you're retired or you're going there to work. If you're moving elsewhere you will most likely need health insurance but may struggle if you are retiring abroad. Remember a European Health Insurance Card does not entitle you to repatriation to the UK if you need to return for health care.
Education
If you have children this will be an important consideration. You need to research as to whether they are entitled to State education or whether you must pay privately. If there are language barriers, think about how they will impact on your child's development.
Language
If you're moving somewhere where English is not the main language, you need to take an intensive course in the language before you relocate and then enrol in lessons as soon as you arrive. A good basis in the language will help you make friends and be successful at work, which will help to make the transition easier.
Weather
This is the most reason why people emigrate from the UK. You need to think realistically about how important this is and research into the climate in your chosen country. Even countries with longer, hotter summers endure some rainfall and sometimes grim winters so you can't be disappointed with a bit of rain. You may also need to prepare yourself for coping with extremes of temperature and the fact that hot climates breed the likes of snakes and other creepy crawlies.
You might also like...
So I am lining up an interview for a job in Calgary. Just doing some research online Dont really know where to start. Im wondering if anyone knows which visa i need to apply for. If offered the job I will be in full time employment. I will have savings with me and a place to reside. From what I understand I would need a Canada work permit visa. Any advice ?
Erin
- 28-Jan-18 @ 2:59 PM
Hi i am looking at moving to Canada Ontario what would be the best way to gain a visa we are a family of 5 and I'm a truck driver by trade I'm hoping to gain a job offer before going but how will this affect the rest of my family looking for as much information as possible.
Den
- 24-Jan-18 @ 12:46 PM
Being British would like to move Canada. I have found a business opportunity in Toronto the business worth about $30.000. What is the best option for permanent status. reply will be highly appreciate Thanks Quazi
Quazi
- 28-Oct-15 @ 1:11 PM
@Shell - I'm afraid we can't recommend specific airlines, but you should be able to check online for flights and then see which airline can meet your requirements.
EmigrationExpert
- 21-Jan-15 @ 2:52 PM
Moving from UK to Canada, what is the best flight to get for luggage allowance?
Shell
- 20-Jan-15 @ 10:14 PM