The Pros and Cons of Emigrating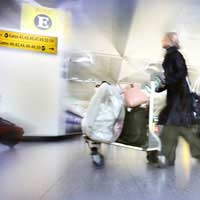 Like everything in life emigrating has both ups and downs and it's important to remember when you make that move that you have to be prepared to deal with all eventualities. Before you decide to emigrate, you should always have a list of pros and cons, and even after you've moved, rewrite that list and base it on how you feel about your present situation. Usually you will be surprised at how many things have changed on your list and what new entries you've made.
The Pros of Emigrating
When most people decide to emigrate it's normally for a change of lifestyle. This may mean a different culture and environment or for some, a new job or family. Whatever your reasons may be, there has to be more positive reasons for emigrating than negative or you would never go! Emigrating can be a fresh start for many people, a new opportunity to really start your life over again. Moving into a new environment means that you can recreate yourself to a certain extent. You can get a different job, new friends, decorate a new home and change things about yourself you don't like.
If you're moving someplace warmer than the UK, you may start spending more time outdoors, develop a new hobby that wasn't possible in the UK or even just get fitter. Whatever it may be, a definite pro of emigration is the ability to really start again. Another fantastic aspect of emigration is that people you love in the UK will want to come and visit you more. It's amazing how many people who live near each other just don't seem to find the time to visit. When you emigrate, you will get letters, emails, phone calls and even visits from those people you left behind. You'll find that your new home will often be first port of call for people when they want to go on holiday and it's always fantastic catching up and seeing people you've had time to miss. You'll also have had time to explore your new area and find new places you will grow to love and this can mean that for the first stages of emigration, you'll feel like you're on an extended holiday.
The Cons of Emigrating
As wonderful as it is to move abroad and start your new life, there will always be cons of such a huge decision. For most people, the main downside of emigrating is leaving behind friends and family. It never becomes any easier to say goodbye to your family at the airport, however, if you have a time in place when they'll be visiting you, it definitely makes it slightly less painful. When you do move, the most important thing is to remember the reasons why you did it. When you start to miss loved ones, look around at your new environment and remember the choices you made and why you're here. It can be difficult in a new place with no familiarity and constantly new stimuli to adapt to, but rather than thinking of this as a negative try to turn it into something positive.
When it becomes frustrating that you don't know your way around, or you're not considered a local or still looked upon as an outsider, remember that newness can be fun and you may uncover a few hidden gems in your travels. If you've emigrated to somewhere that has a completely different culture to the UK, one of the hardest parts can be integrating. Try to learn your new language as soon as possible and consider joining some groups that might help you get to know the natives. These will eradicate some of the main problems with emigrating and should hopefully mean there's still more pros to moving than not.
Weighing Up the Pros and Cons
When you've made the move and you're feeling unsettled, this is the perfect time to rewrite your list as to why you moved in the first place. Most people normally find that the only real remaining negative to having migrated is missing family or friends. If you can come to terms with this then you'll find that living abroad can be a very rewarding experience. It is always possible to return to the UK of course; perhaps even for a holiday, but some people never even do this. There are many people known as yoyo migrants who will alternate between their new life abroad and then returning to their old life in the UK.
Eventually they reach a decision that means they move to one or the other, but as you can imagine, the constant upheaval can be stressful. The main thing to do is to look objectively at the pros and cons and then decide whether emigration is going to be a good move for you, or has been when you've already done it
You might also like...
@Canada Eh - I have included a link for an Application for Visitor Visa (Temporary Resident Visa - TRV)
here
which should give you all the information you need and to check whether you are eligible to apply. I hope this helps.
EmigrationExpert
- 8-Jan-15 @ 2:23 PM
I have been 'with' my partner for 9 months now, and we both hope to be closer. Thus far, our relationship has mostly been online, except for 6 weeks she stayed with me late last year, and 3 weeks she'll stay with me in a couple of months. I realise this conundrum would not consider us partners under common-law, but my plan most certainly is to leave England for a change of pace, and what better reason than to be closer to someone you love? I was born and live in England, my partner was born and lives in Canada. I'm 25, she's 21. I'd love the opportunity to talk to a real person about this, to be honest. I've searched through websites here and there and watched videos regarding the subject but it does seem quite overbearing. Perhaps that's just what it will be, to get to where I want, but what I wish to ask is: Given my predicament, does it seem possible that I could become a permanent resident in Canada, or could you suggest to me how I should approach the situation? I'd be happy to provide other information to fill in any gaps I may have missed that would be important. Just talking to an actual -someone- knowledgeable about the situation would be a saving grace. Many thanks, Tyler
CanadaEh
- 8-Jan-15 @ 4:48 AM