Understanding Public Holidays in Dubai
By: Elizabeth Mugan BA/BSc, PGDipLaw, BVC, CIArb - Updated: 11 Jan 2013
|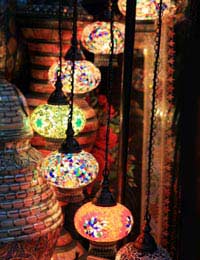 Public holidays are an important feature of every country and are important to note when thinking about emigrating from the UK. In the UK, public holidays tend to be a relaxing day off work, seeing family and friends to mark a national or religious occasion such as Christmas, Easter and bank holidays. In Dubai however, holidays are based upon Islam and festivals are timed according to local sightings of various phases of the moon. Here is a basic overview of the various Public holidays and festivals in Dubai.
Dubai Public Holidays
The only public holiday celebrated in both the UK and Dubai is New Year's Day. Dubai's National Public Holidays tend to be based on the Islam practices and are timed according to local sightings of various phases of the moon. Therefore, dates given on the Islamic calendar for such festivals are only ever approximations and only become definitive nearer the time.
The main holidays include;
Mouloud
Mouloud is a term referring to when the Islamic Prophet Muhammad was born. Mouloud is celebrated in a carnival manner, large street processions are held and homes or mosques are decorated. Charity and food are distributed, and stories about the life of Prophet Muhammad are narrated with recitation of poetry by children.
Leilat al-Meiraj
This celebration marks the night when the Prophet attained a high spiritual level and was spiritually transported to heaven. Muslims believe that Muhammad was told of the duty of Muslims to recite a ritual prayer five times a day, whilst he was in heaven. Muslims bring their children to the mosques, where the children are told the story, pray with the adults, and then afterwards food and treats are served.
Eid-Ul-Fitr
This marks the end of Ramadan, the holy month of fasting. Id-Ul-Fitr is one of the most widely celebrated festivals in the Islamic calendar and it occurs after the sighting of the new crescent moon, which signals the end of the month of Ramadan. On this day Muslims wake very early, say prayers and eat a little to symbolise the end of Ramadan. Eid is very special for the children who have kept their first fast.
Eid-al-Adha
This commemorates the Sacrifice made by the Prophet Abraham (Ibrahim) when God asked him to give his own son. The feast commemorates Ibrahim in sacrificing a cow or ram. The meat from the sacrifice of Eid al-Adha is mostly given away to others. One-third is eaten by immediate family and relatives, one-third is given away to friends, and one-third is donated to the poor. The Feast of the Sacrifice symbolises obedience to Allah and its distribution to others is an expression of generosity, one of the five pillars of Islam.
This festival is a very happy time for Muslims for special prayers, visits to family and friends, gifts to children and, of course by food. For many families, it may be one of the few times during the year that they have the opportunity to enjoy meat, and only the best dishes are served.
Al-Hijra
This is the Islamic New Year, the first day of the month of Muharram. It marks the Hijra when the Prophet Muhammad moved from Mecca to Medina, and set up the first Islamic state. This is a low-key day and there are no specific religious rituals.
Ramadan
Following Eid al-Fitr is the month of Ramadan, where Muslims fast all day and feast during the night. Normal business may be disrupted, with some restaurants being closed during the day and possible restrictions on smoking and drinking. Depending on the region, both Eid al-Fitr and Eid al-Adha may last anything from two to 10 days.
State Holidays in Dubai
National Day on 2nd December each year commemorates the day that Dubai gained independence from British Colonial rule. This is the most significant public holiday in Dubai and celebrates patriotism, honour and pride. This day is celebrated greatly amongst locals with events and exhibitions, and tourists often get involved.
Festivals in Dubai
There are two festivals celebrated widely in Dubai. The first is the Dubai Shopping Festival (DSF) held in January, which originally began on 15th February 1996 as a retail event intended to revitalise retail trade in Dubai. During this event, high-profile stores offer lower prices on popular items. Shopping bargains are offered again during the ten-week Summer Surprises Festival (SSF), which starts on 17th June until 7th August each year. Both festivals are considered as major tourist attractions.
Working and Public Holidays
Mostly, public holidays are work-free days though this will vary depending on your contract of employment. Those held during the week tend to be holidays from work. Where public holidays fall on a weekend, the Sunday is generally taken off work.
You might also like...