Middle East Facts and Figures
By: Elizabeth Mugan BA/BSc, PGDipLaw, BVC, CIArb - Updated: 5 Mar 2013
|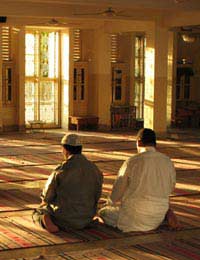 The Greater Middle East stretches from Northwest Africa to South Asia over six different time zones, and includes some 38 countries.
The Middle East is often broken down and understood in its varying parts. Traditional countries of the Middle East include Turkey, Cyprus, Iran, Iraq, Saudi Arabia, United Arab Emirates, Israel, Egypt, Jordan, Qatar, Lebanon and Kuwait. The Greater Middle East includes more areas such as Afghanistan, Kazakhstan, North Africa, and North East Africa.
The Middle East generally has a dry, hot climate, with several major rivers to support agriculture in limited areas. The Persian Gulf area provides large quantities of crude oil and therefore the surrounding countries are rich in it. Even in today's modern times, the Middle East remains a sensitive area economically, structurally, religiously and culturally.
Ethnic Groups
The Middle East homes many ethnic groups. The most common include Arabs, Turks and Persians. There are also Jews, Kurds and many more.
Religions
The Middle East is an extremely diverse place religiously, many religions of which originated there. Islam in its many forms is by far the leading religion in the Middle East, but other considerable faiths, such as Judaism and Christianity are also prominent. There are also many minority religions.
Languages
Arabic is the most widely spoken language in the Middle East, being official in all the Arab countries. It is also spoken in some adjacent areas in neighbouring Middle Eastern non-Arab countries.
The second-most language is Persian. Persian is only spoken in Iran and in the borders of neighbouring countries, but is one of the Middle East's biggest and most populated countries. It very much influenced by Arabic and Aramaic (the pre-Arabic language of the Middle East).
The third-most widely spoken language is Turkish. It is present in Turkey and some neighbouring areas.
English is commonly spoken as a second language, especially among the middle classes, in countries such as Egypt, Iraq, Qatar, Bahrain, Jordan, Israel, Iran, United Arab Emirates and Kuwait. French is spoken in Algeria, Lebanon, Morocco, Syria, Egypt, Israel, and Tunisia. Urdu is spoken in many Middle Eastern countries, which have big numbers of Pakistani and some Indian immigrants.
Economy
Middle Eastern economies range from being very poor (such as Yemen and Gaza) to extremely wealthy nations. The wealthier nations include United Arab Emirates, Qatar, and Saudi Arabia. Middle East and North Africa economic growth was as much as 4.3% in 2008 before the world's credit crunch affected oil prices. It is estimated however that the regional economy will see growth of 3.7% this year and 4.4% in 2011.
Three of the largest Middle Eastern economies are Turkey, Saudi Arabia and Iran. The lowest-ranking country in the Middle East, in terms of per capita income, is the independent Palestinian Authority of Gaza and the West Bank. In the first quarter of 2010, both the Egyptian and Moroccan economies are growing positively with Egypt's GDP expanding 5.8% and Morocco's GDP increasing 4.6%, GDP being total value of goods and services produced.
The economic structure of Middle Eastern nations differ in the sense that while some nations are heavily reliant on export of only oil-related products (such as in Saudi Arabia, the UAE and Kuwait), others have a highly diverse economic base. Industries of the Middle Eastern region include oil, agriculture, cotton, cattle, dairy, textiles, leather products, surgical instruments, and defence equipment. Banking is another important sector of the economies, especially in the case of UAE and Bahrain.
Tourism has been a comparatively undeveloped economic area, partly due to political turmoil in certain regions, in addition to the socially conservative nature of the region, excluding Egypt, Lebanon, Cyprus, Turkey, and Israel, which are relatively well-developed. Jordan, UAE and Bahrain in more recent years, have begun to attract a greater number of tourists due to the vast improvement of tourist facilities and the relaxation of tourism-related restrictions.
Unemployment is remarkably high in both the North Africa and Middle East regions, particularly among young people aged between 15 and 29 years old, a demographic that represents about 30% of the region's total population. The recent economic downturn has only made unemployment worse, discouraging many workers to drop out of the labour force. It is also more difficult for females to obtain employment.
For more detailed information about the country you wish to immigrate to, look at specific country guidance.
You might also like...