Hiring an Emigration Agent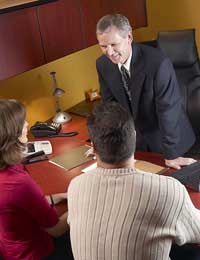 When you decide to leave the UK to live in a new country there are numerous processes that you must complete in order to obtain your visa. For many, the prospect of filling in the forms without the help of a professional can be too overwhelming and at this stage a migration agent is often considered. Dependent on your visa class, it is entirely possible to fill out your visa application personally, however for some of the skilled visa classes and those which require evidence of business plans in your new country, it can become confusing and therefore an agent is the better choice.
What Makes a Good Migration Agent?
There are numerous migration agencies available, many specialising in particular visa types, or specific countries, however, one thing they should all have in common is their professional services and good recommendations. Certain official bodies govern migration agents for individual countries and it is worthwhile checking that the agent you intend to use is part of one of these schemes. Perhaps one of the most well known is MARA – short for the Migration Agents Registration Authority. They ensure that any migration agent's who join, provide a professional and reliable service to their customers.
If you hire an agent that you have any concerns over further down the line, it is best to contact their governing body and have the security and protection that offers. Ultimately, often the best way of knowing who the right migration agent to hire is is to speak with them directly and find out their success rate. Also, if possible, join online forums on migration and ask others what agents they would recommend. Usually people who have gone through the process are happy to offer advice on why the agent they chose resulted in a positive or negative outcome.
The Costs Involved in Hiring an Agent
Many advertisements from migration agents appear in specialist magazines and often it can be confusing to understand why some seem to be cheaper than others when they're offering the same service. Generally a good way of thinking of it is the old saying 'you only get what you pay for'. If you want a professional service that delivers on time and with the minimal of fuss, paying a little more is worthwhile. If you're not on any strict time limit or your case is relatively straight forward then it may be worth only using a migration agent on a consultant basis or simply applying on your own.
The costs involved in hiring an agent can range from around £600 for a straight forward family sponsored visa to many thousands of pounds for a complicated skill based or points assessed visa. If you want to limit your stress levels in what is naturally a stressful time, hiring an agent is worth every penny. Some agents even offer a 'no visa, no fee' deal, although sometimes there can be clauses to this and you should ensure you read the small print before signing with them.
What Can an Agent Do for you?
Migration agents are highly skilled at knowing exactly the right way to fill in visa application forms. They have trained for years to learn the correct process in submitting a successful application and they generally know what each country requires for the different visa classes. Never trust an agent however who tells you that they never fail. Ultimately, many things will affect the outcome of your visa application and even with a great agent; there are those who will still be unsuccessful.
Your agent's job is to explain to you exactly what you need to do to place an application that has a good chance of success. They will provide you with forms, explain how to fill them in, where to make payment and where to send details off to. They can give you advice throughout the entire process; right up until the application is submitted. Often, your agent is the one who will receive confirmation on the visa application status before you. It is then their job to let you know whether you've been successful or not.
Things to Consider Before Signing With an Agent
Always make sure that the agent you're signing with is familiar with your particular case and has dealt with those cases in the past. Experience teaches migration agents exactly what they need to do to get your visa for you. Also make sure that you genuinely feel your agent will work for you and devote a good percentage of their time to your case. Talk with them first, either via telephone or email and get a feel for them. Once you're happy with all of the above points, you can simply proceed with your visa application, normally by paying a deposit or part payment of the overall fee.
Some migration agents will only be involved with you for a matter of weeks, others for months or even years. Ensure you consider every option before you jump into deciding who you would like to help with your visa application.
You might also like...