Problems That May Affect Visas Being Issued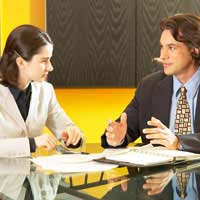 One of the most frustrating aspects of having your visa returned with a denial is that not only have you invested a large amount of finance into applying, but emotionally you have devoted equally as much. After the initial disappointment comes confusion and anger and the search for an explanation begins. The irritating aspect of this is that there is no official requirement for the visa issuing authority to provide you with a reason as to why your visa application was denied. Many authorities will provide you with a concrete reason for your application failure, however for some, your application will simply be returned with no further explanation.
If you're using a migration agent, they will usually know when they take on your case what the chances are of your success. Ultimately, most will be honest upfront if there's a good chance your application will be refused. They do this for many reasons, but mainly they don't want to go through the lengthy process already knowing you have a small chance of success and they don't want their success rate to lower either.
Reasons for Visa Refusal
Dependent on which country you're attempting to get in to, your visa can be denied on different grounds. Primarily, the most common is when applying for a skilled migrant visa. In these cases, often the individual doesn't have the required relevant qualifications for the new country they're hoping to enter. In these cases, the authority who can grant the visa will usually outline what the individual needs to be successful. Again, a migration agent is able to look at these cases on an individual basis and will be able to advise exactly what is needed for a successful application.
Other reasons for visa refusal can be failing character checks or health checks. For certain countries you are required to undergo a full police disclosure check. If you have a criminal record, you may be refused a visa dependent on the conviction. With regards to the health checks, if the country you're trying to gain entry to believes that you will become a burden on their health system, you can be denied a visa. Often there are ways around this, however it can be difficult to appeal and for extremely sick individuals, obtaining permanent residency in a new country can be fraught with difficulties.
When entering the USA on a visitor visa, many people are refused due to the issuing authority believing that they may not intend to return to their own place of residence. Unless they can prove they have ties in their home country that would result in them having to return, often they will not be allowed entry. Another possible denial reason is that if a previous granted visa was mistreated - perhaps someone overstayed or broke the conditions of the visa - then often a visa application will be refused.
Appealing the Decision
With most visa refusals, there is the ability to refute the denial and make an appeal. In order to do this, you must be entirely certain that you should be granted a visa. Always seek advice from a good migration agent or lawyer, as they will be able to communicate with the issuing authority on your behalf. It is a sad fact that often overturning certain refusals can be almost impossible, but if your dream is to emigrate then it is worth pursuing an appeals process for as long as possible.
You might also like...
What do I do if my visa is refused because of miss treatment of my previous visa ? I had overstayed n did not pay the fine. please suggest. im applying for an indian visa im from bangaldesh
ahammmed
- 26-Jul-12 @ 7:49 AM