Filling Out Visa Application Forms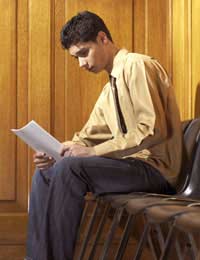 Seeing your visa application form for the first time can be a very daunting experience. There are normally substantial numbers of pages asking for information that you may not have access to or haven't needed to know for many years. The best way of avoiding being terrified of visa application forms is to simply get organised.
Always Ensure You Have Two Copies
When you start filling in your visa application form, always ensure you have at least two copies. Use one copy as a practice application and fill it in with pencil so that you can alter and edit it throughout the process. The beginning of most visa application forms are extremely straight-forward, asking you for essential bio-data details. As the application form progresses, you may find that some of the questions require more detailed and specific answers. It is these that require the most practice as often these are the pieces of information that the immigration department are interested in. Always ensure that when you do eventually fill in your official form to be sent away, that you've used a black pen and written in block capitals. It saves any confusion down the line with messy handwriting.
Filling in the Most Important Form of Your Life
If you want to move abroad, it will require a lot of organisation, starting with the visa application form. Start collecting the extra information required as early as possible. Often, you will need to provide proof of identity by providing your birth certificate, citizenship papers if applicable, proof of residency and more. Dependent on the visa class you're applying for, you may also need to provide evidence of a relationship or evidence of work skills and education. Providing this can sometimes prove difficult, so start searching out academic records, work recommendations, evidence of joint holidays, joint financial and social commitments and even photos as soon as possible. Keep all your bank statements, bills, joint invites, work achievements and anything else that may come in handy for your visa application.
Certifying Documents for Your Application
Most immigration organisations do not require you to send in original copies of your personal documents. In these cases, what is required is having all of your official documents certified. Photocopies of your passport, birth certificate, academic achievements, bills and many other pieces of evidence are required. There are many individuals who can certify documents; most people use their local justice of the peace or a solicitor. Some will charge, others will simply certify them for free. Ensure that they are officially stamped to certify their validity. These can then be added to your application form without any worry that your original documents will go missing.
Statutory Declarations and the Visa Application
Many classes of visa will ask for statutory declarations from yourself, your family and your friends. These are usually required for family sponsored visas such as spouse, de-facto and interdependency. These statutory declarations are usually requested to be witnessed by someone with the authority to sign them; again a solicitor or justice of the peace is normally the easiest way. Work references can also be submitted as a statutory declaration, as can business proposals and investment plans.
Practice Makes Perfect
The best way of ensuring that your visa application form is going to meet the required standards is to use a migration agent to check it for you. If you decide not to do this, it's a good idea to completely put together an entire application plus all the extra information required into one folder. Then, keep a copy of the original application form, along with all your original documents.
Send the original application and your certified copies to the immigration body you're applying to. This way, you have the exact same paperwork as you sent in and you can refer to it should you be asked any questions about certain aspects of your application. Organising the application form can take many weeks or months for some individuals, but it is better to be completely organised when submitting the final form as this will improve your chances of success.
You might also like...