The Application Stage Explained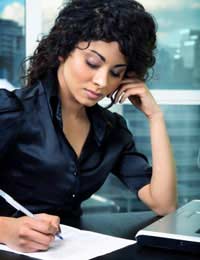 If you're applying for a visa the application stage will be extremely different, not only for each individual due to his or her own personal circumstances, but also due to the visa category being applied for. The application stage can vary from weeks to years and can be processed at different times dependent on the country. As a general rule however, there are a set of procedures that are adhered to throughout. This means that everyone who applies tends to eventually go through very similar stages and experiences.
The Initial Visa Application
After you've made your decision to move abroad, most people then turn to the visa application to see whether they're capable of filling it in alone. Many choose a migration agent to help, as dependent on the type of visa, the forms can be extremely confusing. Not only this, but also the evidence required to prove your case for a visa can be very detailed and specific. A good migration agent will help with this and from the offset should provide you with answers to all your questions. Seek out an approved agent, or hire an agent who has received positive feedback from previous clients. They will gather some of your details and be able to give you an indication of whether you'd be suitable for a visa or not. If they believe you will be a visa candidate, they will then send you out a partial fee request and also application forms. Fill in these forms with your agents help as even the smallest detail can be the difference between being refused a visa or obtaining one.
After You Send Away the Forms
After you've sent the completed application forms to your immigration agent or to the correct local office, you will normally receive some kind of acknowledgement that they have been received. You will have a list of other necessary paperwork that must be submitted with your application. These are normally medicals, police checks, and evidence to support your visa application or business venture. If you can send these early on if requested, it will expedite the application process slightly. Assuming that you've sent all the necessary documents away, you'll eventually be assigned a case officer who will be your point of contact for the remainder of your visa application. If you're using a migration agent, often the case officer will deal directly with them instead. Either way, getting a case officer means your application is in the system and will be getting dealt with.
Your Case Officer and Waiting on News
Although it is very tempting to call up your case officer continually to check on the status of your application, it is usually best to wait to hear from them. They will be in touch when there is something worth telling you. They may be in contact to request an interview, either face to face or over the phone. They will also inform you of any extra paperwork that may be required to support your application. They won't be able to keep you up to date with each and every stage of the application however. At times, they are also awaiting correspondence from the main office that is dealing with the process. If there is anything important that is detrimental to the success or failure of your application, they will contact you.
Receiving the News
You will normally be sent confirmation on the decision regarding your visa by email, phone or mail. If you used a migration agent, they will usually forward you the information they've been sent. If you have been unlucky and can't obtain your visa at that time, there is often no explanation given. You do have the right to appeal in most circumstances; however this can be a long and laborious process. If you have been approved, it is now time to start organising your new life abroad. For many, obtaining a visa has been a lifelong dream and much time and energy has been expelled in the application process. Once it's been confirmed, you will be asked to send your passport away so that your visa can be put inside. It is vitally important that you check entry dates and whether you've got to validate your visa by a certain time. Other than this, enjoy the countdown to your new life!
You might also like...