Emigration Tests for the US and Australia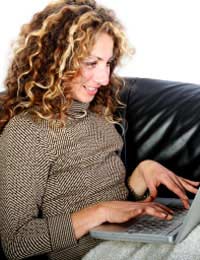 In recent years there have been steps taken to make becoming a citizen of a new country slightly more difficult that previously. In the US, there has for some time been a naturalization test in order to see whether individuals are worthy of being accepted as US citizens. In Australia, citizenship laws were far more relaxed than in the US, however both countries have now redesigned their mandatory testing for those who which to become citizens.
Australia and the Citizenship Test
In 2007, the Australian Government made legal the new citizenship law that any applicants for Australian citizenship will need to pass an Australian citizenship test first. Despite receiving criticism from some political parties, the test was deemed to be a worthy measure of an applicants understanding of the English language and of course of Australia's history, symbols, culture and way of life overall.
In order to pass the test, applicants must answer 20 multiple choice questions from a question bank of 200. The questions are given via computer and are drawn randomly.
The test is only available in English, so you must have a good grasp of the English language before you apply. Each applicant has 45 minutes to complete the test and all the information needed to pass can be found in the official guide "Becoming an Australian Citizen". This booklet can be obtained from the Department of Immigration and Citizenship for free, or can be downloaded online from their website.
In order to pass the test, each applicant must obtain at least 60% overall, but must also answer three mandatory questions correctly. The test must be passed before any application is made for citizenship, so if you're hoping to celebrate becoming a citizen on a special day like Australia Day, you might want to do it early. There is no fee for sitting the citizenship test in Australia, but you will have to pay $240 to apply to become a citizen if you pass the test.
The Redesigned US Citizenship Test
For many people wishing to become a US citizen, there are months, if not years of red tape to get through before finally being accepted. The US Citizenship and Immigration Services have gone to considerable length to redesign the naturalisation test in order to make it a more fair and standardised process.
The new test will focus more on ideas of American democracy and some of the rights and responsibilities you're likely to come across as a US citizen As with the Australian test, there's a real desire to have applicants understand more about the local way of life and have a better comprehension of the cultural aspects of living in America.
From October 1, 2008 the redesigned test will be available and applicants who apply after this time will need to take the new test. Up until then, the current test is still available to applicants. The main changes in the test have been that the questions are altered from the current version and are considered by experts to be more uniform across all areas.
The test is still made up of three main sections - civics, reading and writing. The civics section focuses on history and government and you're required to answer 10 questions, getting at least six correct. These are asked at an interview and are centred around American government, systems of government, geography, symbols, holidays and various periods of American history.
The reading part of the test is very similar to the current test - you must simply read a sentence correctly in English. You are given three chances to do this and the US Government have even released a vocabulary list to help prepare for this aspect of the test. The writing part of the naturalisation test is also very similar to the current test. Applicants are given three chances to correctly write in English a sentence given to them by the adjudications officer. Again, the USCIS have provided a list of words to help those who are applying for the test.
Overall, the main changes are in the civics section, but there are study aids available to help with this. It will currently cost you $675 to apply to become a US citizen and this fee includes the mandatory biometrics fee of $80.
Always remember that if you're applying to become a citizen of another country, it is best to seek out as much information and help as you can before applying. Ensure that you're eligible and then speak to local authorities who can provide you with the most up to date information on any tests or mandatory paperwork you will need to complete.
You might also like...
I want to live in France but I have to do as I have a handicapped son and two young children by more than wonder some say one thing and some another is possible to transfer my benefits
nada
- 3-May-12 @ 6:30 PM