Do I Need to Change Bank Accounts When Emigrating?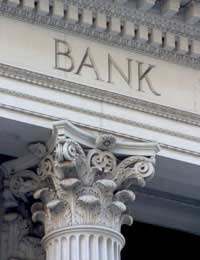 Q.Can I change my address to my overseas address with my UK banks or will I have to close my UK bank accounts and re-open an account in the country I'm moving to?
(Mr Dave Cole, 8 September 2008)
A.
If you're moving abroad there are a variety of different approaches you can take to organising your finances. One of the most important tasks you should carry out as soon as you realise you're moving abroad permanently is to get yourself a bank in the country you're emigrating to. Most banks will allow you to open a 'migrant account' while you're still in the UK. This can be useful because it will allow you to transfer money into it before you leave, ensuring you have cash available when you get to your new home. It is also good for ID purposes, as sorting out a bank card or credit card when you arrive abroad can come in handy when trying to obtain other identification documents such as a driving license, medical card or credit agreement for goods. There is no written law that states you must set up a bank account in a new country however, so it's entirely a recommended voluntary procedure that you should consider. Likewise, there is no necessity for you to close your UK bank account when moving abroad either.
Banks the world over are interested in one thing – money. They will want to keep your money in their banking system as long as possible, so moving abroad won't affect this. You should consider setting up internet banking so that you're able to access your bank account from the UK online at any time of day and night. This removes any issue with statements being sent out to a UK address as you can specify that you want to have all your documentation be received online. As well as this, it means that you're able to keep yourself 'on the system' in the UK, incase you ever decide to return there permanently. Many individuals find that after closing their UK bank account they have immense problems opening a new one should they want to live back in the UK. Staying on the system means that this won't be any issue for you should it ever happen. Other positive benefits to keeping a UK account open is that you can use it to buy internet purchases, transfer money to others in the UK and to simply use for any existing work you're carrying out in the UK. If you do this and your account is earning interest, check that you don't need to pay tax on it by contacting a UK tax office. Essentially, you can change your address on your UK bank accounts to reflect your new address abroad and you won't need to close those accounts. It is recommended though that you keep that account as well as open a new one in your new country.
You might also like...
I have a bank account in the Uk registered at my mother's address. I now live in Italy. My mother is now deceased. is it better to use my son's uk address as my billing address or change to my address in Italy?
linda sorrento
- 4-Sep-12 @ 6:11 PM