Is it Too Late to Inform the Official Bodies?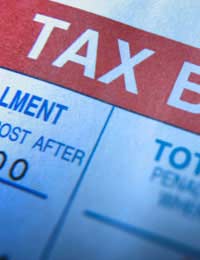 Q.I have just found out from your website that people must let official bodies know that they're leaving the UK. Some of the most crucial are the tax office, your pension company, the DVLA and the National Insurance Contributions Service. I have left the UK for near 2 years, and havent done so. Would it be OK if I do now, and will the NI still keep my National Insurance number and my record after they are informed? Mrs Wood
(Mrs P Wood, 10 September 2008)
A.
It's never to late to inform official bodies of your residential status. If you have moved from the UK on a permanent basis, or on a long term temporary basis, it's in your best interest to let a variety of official agencies know of your whereabouts. In many cases, people will just leave without a forwarding address and although in many cases this isn't an issue, it's definitely in your own best interest to let people know where to find you if they need to.
The reason that it's worthwhile letting the tax office know where you are is multi-faceted. If you move abroad and have previously been paying tax in the UK, you may find that the tax office are still expecting you to return your tax form each year if you haven't let them know you've emigrated. They will eventually realise that you haven't returned a form and this is more obvious if you continue to be paid in the UK or if you have an amount of money in your bank account that is earning interest. Letting the tax office know you've moved means that they won't be expecting tax returns from you and of course means they can provide you with information on the tax laws of your new country. Many countries have an agreement with the UK where you won't be dual-taxed and will only pay tax in one country, so this is important and can save you money in the long-term. It's certainly worth while letting them know where you are and it's never too late to do this. You never know, you may be due a tax rebate and you won't be getting it if they can't locate you.
The pension service are another company that need to know where you are. If you have any money sitting in a pension account, it's important to tell them that you've moved abroad as you may be able to transfer it to your new account. Many people want to get some of their pension out early as a cash lump sum, but you can't do this if they can't find you. Keeping the pension service up to date with your status means they can ensure you're paying the right tax, receiving the right increases and are able to access your pension in the future without too much trouble.
The DVLA is one of the lesser governing bodies and isn't as important as the tax office or the pension company you use. You won't need to hand in your UK licence before you move abroad, but some companies will take it from you when you apply for a local licence. Letting the DVLA know that you're moving means they have it on record and should you ever wish to return to the UK you'll still be on their system. If you haven't informed them, don't panic too much. You can indeed go ahead and do this at any time and an advisor at the DVLA will let you know exactly what information they need from you, if any.
Similar to the tax office, it's important to let the National Insurance Contributions office know that you're moving. You can continue to make payments to them if you want to and it may be worth doing this if you're planning to return to the UK at some point in the future. If you aren't, it's often not worth while paying them further and you can inform them you're no longer a UK resident. You will always have the same NI number throughout your life so you won't lose this and they'll have it on file. There is never a bad time or a time when it's 'too late' to let people know you've moved abroad. You may be better off letting them know and may receive different benefits in doing so. If you're concerned, you can email most of the larger governing bodies for advice fairly anonymously and then consider whether it's the best option for you.
You might also like...