Can I Emigrate to Spain?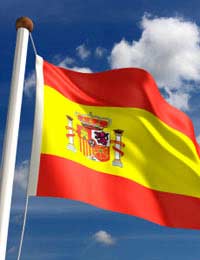 Q.
I am US citizen living with my British spouse in the UK and I have Indefinite Leave to Remain. Are we able to move/live/work in Spain or another EU country? I know my partner is because of their british citizenship, but do I have the same right?
(Mr Andrew Babbage, 20 October 2008)
A.
All UK citizens are able to work, live and study freely throughout the EU without the need of an extra visa. For many people, having the option of moving to a number of other countries in Europe gives them the freedom to experience new customs and cultures without the permanency that was once needed to move abroad. If you are married to another UK citizen, you will both be able to move there without much trouble, however if you're married to an individual who is a non-UK citizen you may run into problems. A US citizen, although having the right to remain in the UK permanently for work and living purposes isn't granted the same right to move abroad as freely as their UK born spouse.
Essentially a UK visa will give you rights to live and work in the UK, but that isn't extended to other countries in Europe. In order to be able to live and work in other countries, a separate visa would need to be applied for and this can take time and money. Generally, the issue is with working in another country and often the authorities in the other country you're hoping to move to would require that you have a work permit to earn money there. Even if you're self-employed, you'll still need a work permit. If you can arrange a job prior to moving, you may have more grounds for a visa and the immigration authorities may consider you a better option for moving there, however this again takes time.
One option could be to remain in the UK for a minimum of three years and then apply for your UK citizenship. Once you have your UK citizenship, you should be able to move throughout Europe as you would if you were a UK native. This will give you your UK passport and you can then live, work or study freely in Spain or any other EU country.
The best option is to contact the Home Office and enquire about your personal situation. You can also speak to a qualified emigration expert who will probably have dealt with a number of cases similar to yours. The most important thing is that you don't make a move that will invalidate your UK residents visa and end up with you being shipped back to the US. Seek expert advice, but in general be aware that it's not common practice for your UK visa to allow you to work in other EU countries if you're not a UK citizen.
You might also like...