Will My Skills and Financial Situation be Considered?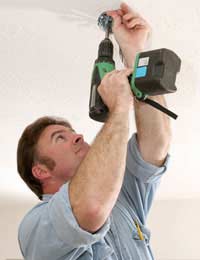 Q.I am hoping to move to Australia. I own a drain clearance company - what skilled people are Australia looking for? Also my husband lost a business and has nearly completed an IVA, would this affect our chances of moving or if they made him bankrupt?
(Mrs Magaret Whitefield, 8 September 2008)
A.
Australia are currently facing a skills shortage in a variety of areas. You can find a full list of the trades they're seeking by visiting the Australian Immigration website here. Generally, skills shortages in Australia are state dependent, although there are a variety that are needed across the board. Occupations such as car electricians, furniture upholsterers, mechanics, panel beaters, pastry cooks, welders, builders, plumbers and electricians are all in short supply across Australia.
Different states will try to attract specific trades such and these include job types such as: toolmakers, sheetmetal workers, refrigeration and air conditioning mechanics, plasterers, stonemasons, cooks, cabinetmakers, carpenters, joiners, hairdressers, nurses, chefs, diesel mechanics, painters, dentists, gas fitters, bakers and more. It's important to realise that obtaining a work visa for Australia can be a lengthy process, especially when you're seeking a skilled workers visa. You will need to have your skills assessed by a governing body and will also have to go through a variety of other checks including police records, medical and character tests. If you are able to secure a job before moving, this can go a long way to helping you obtain a visa, so seek out work early on. If you have a possible employer who is willing to sponsor your visa, that can also add to your case and make your acceptance easier. Although there is a general skills shortage, you will still need to pass all the strict requirements to obtain your visa so get the help of an experienced migration agent.
Generally speaking, previously being declared bankrupt in the UK won't affect your chances of emigrating to Australia, but it's entirely dependent on the set of circumstances of your visa application. If you have one personal bankruptcy to your name then you may not have a huge issue with your application to migrate to Australia. You must of course be able to prove that you are able to financially be independent from the state when you move there, so will need to prove that you have sufficient funds to live from when you do move. If you have had serial bankruptcy then you may not be considered of 'good character' which is one of the aspects that immigration consider before allowing you to remain in the country. Also, if you're a business person entering on a business related visa, you may have extreme difficulty in convincing immigration that you're capable of handling business finances there when you've been declared bankrupt in a business in the UK. The fact that your husband has almost completed an IVA (Individual Voluntary Arrangement) should stand him in good stead as it will be viewed that he attempted to at least pay back some of the debt owed to creditors.
You might also like...
You've explained the "Official Documentation When Moving to the USA" from the UK. Does the same documentation apply to those immigrating from Canada, as well, and why do you only mention the UK? Thank you. Debbie
Hi, I am seriously considering moving to Australia and have been for a number of years. I believe my qualifications and trade will gain me entry.The problem is that I have £50,000 worth of debt through credit cards and loans. I have been on a debt management plan for 4 years and have never missed a payment. My question is would this be considered or have to be declared on my emigration application? I have every intention of continuing my payments into my plan if I gain entry. Or do I need to look at an IVA or Bankruptcy? Would I be best to apply at the moment or consider an IVA or Bankruptcy before my application. Do I have to declare it?Thanks
Hughesy
- 5-Jun-13 @ 1:20 PM
Hi, Currently in process of seeking out visa sponsership ( 457 Visa ), I am a nurse and husband a builder, we have 2 young children. Unfortunately my husband has recently went bankrupt due to the current financial climate, could this potentially affect our chances of being offered visa sponsership, advice would be appreciated,Thanks
lala
- 5-Jul-12 @ 11:07 AM
Hi, I'm thinking of moving to Australia with my family.I myself am a Special Needs Assistant and my husband is a publican, we are selling the family business to fund this move.I have been looking at the skills list and Special Needs Assistant isn't on the list. I am just wondering as we will be going out with around 80,000euro and I also have a first cousin who is a permanent resident does this offer us any advantage. My Husband is 39 years old and I am 34.We have three children.We have a lot of friends who have settled there over the years.Many of whom have their own business and would be in a position to offer us work. I would appreciate any help on this matter. Thanking you in advance. Marian.
sprogs
- 20-Mar-11 @ 8:04 PM