Is a Medical Condition a Problem When Emigrating?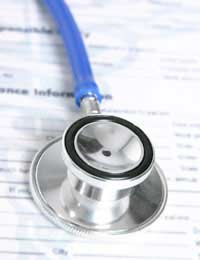 Q.
My wife and I are seriously considering emigrating to Australia. I am a HGV technician so have a skilled trade, but I also have a medical condition which is an abdominal stoma (ileostomy). Would this affect my chances of being accepted?
(Mr Chris Collins, 21 October 2008)
A.
Emigrating to Australia can be fraught with potential difficulties whether you have a medical condition or not. With a large number of British citizens every year applying to emigrate there, very strict visa controls are in place and unless you are able to meet every requirement, you may find your application denied. Thankfully, Australia is a country in need of a number of skilled trades and therefore they are actively seeking workers from other countries. Due to this, it's promising that you'll be accepted due to a skill you may have, however medical conditions can adversely affect this. There are a number of issues to consider when applying for an Australian visa.
One of the most important points is that you should always use an emigration agency, particularly one that specialises in dealing with skilled visas or medical issues. They will be able to advise you on your particular set of circumstances and will help you plan your application for in a way that maximises your chances of success. Everyone who applies for an Australia visa , whether skilled or not, is required to pass a medical examination. The examination is carried out by an approved doctor who is familiar with examinations for emigrating. The doctor will carry out a number of tests to determine your general health and well being.
It is impossible to say whether your condition will affect the outcome of the visa application, however in general, if you're capable of working and are able to do that in Australia, there usually isn't a problem. Issues arise when you will need to be cared for, use the Australian health system, or are unable to support yourself through a working income. The advising doctor will note all health complications and issues on your final report that will be sent to the Australian Immigration Department and it is up to them to assess the situation.
In general, the best thing to do is to speak to a specialist for advice. This shouldn't cost much and only if you're intending to proceed with your application should you start paying out fees. You have the fact that you're a skilled in demand worker acting in your favour and if there's no reason why your medical condition will stop you working, this shouldn't be a problem on your application. It is certainly worth making an attempt at a visa, but be prepared for a lot of paperwork, plenty of organisation, health checks and criminal records checks.
You might also like...
Hi I'm a carer of a 19 year old who has been in foster care since she was 8 and is now with the leaving care team. She is wanting to emigrate to Australia to live with her girlfriend. Social services have said that because she is subject to a care order she will have to come off the care order before she can apply to emigrate. If she comes off the care order the funding for her placement with us or any other support will cease and she will be without support in the time before she emigrates. Is this right
Valerie
- 14-Jul-19 @ 4:07 PM
I have a girlfriend in Australia she has health issues.She wants to move with me in Canada will that be an issue for health care for her?
EJ
- 15-Apr-18 @ 12:42 AM
Hello, I am 21 years old with Multiple Sclerosis, I have paid £2000 to a company to help migrate to Australia, they told me I am fine to migrate with my illness but I have read different and been told different by other people. It's been nearly a year since I applied with them and they keep telling me it takes time, are they struggling with my visa or not telling me something? Can I really migrate with MS? Thank you!
Angelina96
- 19-Feb-18 @ 6:16 PM
I have depression and been on medication for years about 8 but I'm not on medication now I still have depression and anxiety and under the mental health care team I don't work I had a massive brake down 3 year ago and took some pills however I released what I was doing and stopped I went to hospital and i was ok I came home same day I'm really trying hard as desperately wanting to move forward with my life and my husband My husband is the one getting the permanent residence visas hopefully do you think I will have a problem coming with him
Gem gem
- 9-Feb-18 @ 9:27 AM
I have lupus with failing renal function. High blood pressure and on lots of medication for lupus and my blood pressure. My condition is controlled. I also have brochietisis. I'm a qualified nurse with years of experience and am still able to work part time. My husband works as a pharmacy technician. What are my chance of passing the medical?
Wilma101
- 9-Jan-17 @ 2:20 PM
Hi, we are looking to emigrate to Australia and have a quick question regarding medical issues. I have suffered with post natal depression 12yrs ago and had a couple of minor relapses for a few months over the last few years. My husband has also had depression following the loss of a parent 13yrs ago, will this be a problem when going through the visa process as we are required to all have a health check? Thank you.
carters'
- 27-Feb-16 @ 2:57 PM
Hi. My Husband has been offered a job in Aus, he would go through employment sponsorship, he suffers from colitis and is controlled by medication, can you tell me if his visa would be rejected because of this medical condition, any comments/help very much appreciated Thanks
Leanna
- 24-Feb-16 @ 12:13 PM
Hi I'm a midwife in the UK I have MS, I am not on any treatment and control the MS with diet and holistic therapies. Any help knowing about the medical would be great x
love0bug
- 28-Nov-15 @ 11:53 AM
basil - Your Question:
I have contacted an agency concerning a skilled vacancy in New Zealand. I have Type 1 diabetes (mellitus) treated by insulin injections and diet. I am 50 years old and was diagnosed with diabetes at the age of 6. My control is good but I have had treatment for diabetes retinopathy and am prescribed pills for high blood pressure and high cholesterol (both as precaution as my levels are normal). Can I still be considered for a visa?
---
Our Response:
You may find the information you need to know via the link
here
. I hope this helps.
EmigrationExpert
- 2-Sep-15 @ 12:13 PM
I have contacted an agency concerning a skilled vacancy in New Zealand. I have Type 1 diabetes (mellitus) treated by insulin injections and diet. I am 50 years old and was diagnosed with diabetes at the age of 6. My control is good but I have had treatment for diabetes retinopathy and am prescribed pills for high blood pressure and high cholesterol (both as precaution as my levels are normal). Can I still be considered for a visa?
basil
- 1-Sep-15 @ 1:39 PM
I am an australian citizen and my dad is applying for a contributory parent visa, I will be his sponsor.He has a pre diagnosed enlarged prostate and is under the dr here in Australia at the moment having scans.If we find its cancer what are his chances of his visa application being accepted? And even if it's not, will it be a problem?
Mrsdubbo
- 5-Sep-14 @ 8:35 AM
Hi I am a 59 yr old woman with severe rhumatoid arthritis and my husband is 60 yrs old and my carer. We have two children, ages 29 and 20 yrs. They are both qualified in their own fields of work. I have all my family in Australia. We want to emigrate to Australia as a family. Do we stand any chance at all? If so how would you advise we do so.
sssskippy
- 15-Mar-13 @ 10:56 AM
I am about to start my nursing degree in england and hope to emigrate to austrailia soon after the 3 years course. My concerns are I have Crohn's disease, and up until my surgery last Apri (2012) i was quite poorly. Surgery has significantly changed my life, and I now can hold down working andstudying. My surgery has left me with a permanent ileostomy (stoma) and I do need medical supplies monthly. Does any1 know if I am being unrealistic of thinking I can emigrate and work full time as a qualified registered nurse?
Jenz
- 15-Feb-13 @ 7:03 PM
My soon to be husband has duel British-New Zealand passports he's previously lived in Australia and we would like to return. He has work opportunities & family there & no problems returning and we understand that if he then applied for citizenship it would help with spousal visas. How long does he need to return for before he can apply for this?The major problem (assuming he is able to arrange his citizenship) is that I am unable to work due to health problems & am wondering how this would effect my chances of getting a spousal visa. I have previously stayed in Australia both on a student exchange visa (3months in 1996) and Gap year work (9months 1999) and an additional visitors visa before my health problems. I don't know if it helps that I paid into the tax system in Australia during the Gap year.
Wiggedy girl
- 29-Jun-12 @ 12:31 PM
Im an australian citizen and hold australian passport.id like to go and live there permenantly and take my u.k born son age 15 with me. he has a heart condition aortic stenosis. will this prevent me from taking him.i am his sole provider
nicky1
- 27-Apr-12 @ 10:40 AM
My husband has been offered a job in the Australian arm of uk company he works for however our 7 year old has learning difficulties at school he is in main stream and it's not a medical condition just slower than his peers does this mean we woul be refused visa ?
Leebeccs
- 4-Mar-12 @ 11:46 AM