Preparing a To-Do List Before You Leave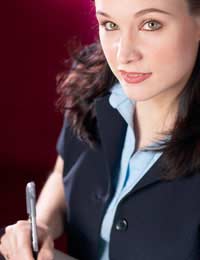 Often the biggest decision when emigrating is the initial one where you decide where you'd like to move to and when you'd like to do it. After that there are numerous steps you need to go through in order to have a successful and relatively stress free move abroad. The easiest way of ensuring everything is taken care of, is by preparing a detailed to-do list that will help keep you on the right track. As you go through the list on the run up to your actual move, check off everything you've done so you know exactly what's left to do.
When You Have 12 Months Left To Go
With a year still to go before you move, many people think they have plenty of time to arrange things so just put it off or forget about it. At this point in time, you could be ensuring that your passports have plenty of time left on them (usually 2 years) and checking that you have original copies of all your birth/marriage/divorce paperwork and of course of those who may be travelling with you. This is also a good time to apply for your visa and to speak to family and friends about your plans. If you have any outstanding debts, try to get those in order and start educating yourself on the job market of the place you wish to move to. If you own your own home, put it on the market so that it's not still waiting to be sold when your moving time arrives.
With 6 Months Left to Go
At this point, time generally starts to run away very quickly. It's a good idea to obtain quotes from shipping companies and to check flight prices in case you can get a good deal for booking ahead. If you are taking a pet with you, ensure they are fit to fly and book their flights and quarantine (if needed). Often quarantine stations can be very busy and it's better to know you'll definitely get your pet a place. You may also want to start selling unwanted items in your home, or giving them to charity. This can take a long time, so starting early is usually the best plan. If you can, open a bank account in your new country and also open an account with a currency trader so you get the best deal when transferring your money. Because official paperwork can often take a while, you can at this point ask your bank for credit references. Also, ask your dentist and doctor for hand-over files so that you can take these with you when you sign up with new healthcare professionals abroad.
2 Months to Go and Counting
At this stage, things will no doubt be mounting up and you'll find that most of your time is spent thinking about moving or organising moving. You need to obtain temporary accommodation in your new country if you don't have a home to go to and also if you rent in the UK, make sure that you let your landlord know you'll be leaving. If you're travelling with children, try and register them for their new schools and make sure they have all their friends contact details to take with them. Start having farewell parties now as time will run out quickly and you may regret not getting to say bye to friends.
The Final Countdown – 1 Month to Go
With only one month left to go, you need to ensure that you've informed all the official agencies of your move. These can include the tax office, DVLA, Pension Company, bank and more. Also, make sure you've paid off any direct debits such as internet connection, digital TV subscription and telephone, and let them all know when you wish to be disconnected. You should start packing any non-essential items and also make sure that you have all your important paperwork in a small travel file. This will make your life much easier when you're searching for things on arrival. Start transferring money to your foreign bank account so it's also there for arrival.
The Last Hurdle – 1 Week to Go
At this stage, everything should be almost finalised and you should be getting excited about your new venture in life. Cancel any newspaper subscriptions or milk deliveries and if you have sold your car, cancel the insurance on it. Make sure that your goods are already shipped and get rid of anything else that you don't need. Set aside some time to spend with friends and family as you'll miss them when you're gone. If you want to have local currency when you arrive in your new home, buy some of that and then simply sit back and relax until leaving day!
You might also like...