Preparing Family and Friends For Your Move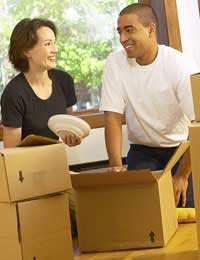 When you decide to emigrate, the initial excitement of the decision can fade into a stressful, worrisome time when you realise you have to not only embrace a new life and culture, but also say goodbye to family and friends. Many families will graciously accept the move as a fresh start and a new opportunity; others will see it as a betrayal and feel that you're severing the family ties. Either way, there are plenty of chances to calm your family and friends fears that when you move you'll lose touch with them for good.
Getting Your Family and Friends Involved
One of the most important tasks when deciding to move abroad is to get your family and friends involved in the decisions you're making. Often close family feel left out and worried that they don't know what choices you're making. Involving them by showing them possible places you'll be living, areas to visit there and other aspects can pacify their nerves. It allows them to see that you're putting plenty of thought into your actions and that their opinions are important to you. Explain to them clearly why you're moving so they understand it isn't a reflection on them. Discussing how easy it is to get flights to visit and how exciting it will be to have them visit can often encourage excitement in them also. It helps to alleviate the worry that you're venturing into the great unknown without them to support you.
Technology Makes the World Smaller
One of the best aspects of moving abroad now, in comparison to years ago is that you can now stay in touch much easier. If you are technologically minded, or even if you're not, learn how to use email, internet chat rooms and video chatting. Start showing your family how to use it before you go, so they can see the ease in which they can stay in touch with you. If you participate in a few practice runs at internet chatting and video chatting, even the least technologically savvy person can become involved. It does a lot to calm the fears of those you're leaving behind.
Blogging Your Move Abroad and Sharing with the World
Blogging has become a very popular way of communicating feelings to the world as well as keeping a diary of events in your life. When you move abroad you can sign up for a free online blog, which will allow you to upload photos, stories and more to share with your family and friends. A blog is a simple enough process and will not only serve as a reminder of your adventure in years to come, but will also keep everyone you love up to date and let them share in all the new things you're discovering. You can mass email anyone you care for who has a computer and let them all know at the same time that you've updated your blog and want to share it with them.
Flying Family and Friends to Visit You
If you're lucky enough to be financially able, there's always the option of arranging to have family and friends come over to visit you. Often arranging a possible date, even before you leave, means that they have something to look forward to and stops the feeling that when you're gone you will never see each other again. There are numerous cheap flight options available now and the world is much more accessible than ever before. This can help prepare them for the reality of you moving, as often close family will try to block out the fact you're leaving until you've actually gone. You can also start saving airmiles, so that you can afford cheaper or free flights back to the UK.
Accepting You're Moving and Helping Out
Get your family and friends involved in helping you pack your belongings that are being sent to your new home. This helps make it become a reality and also lessens the workload for you. Make sure that you have a going away party, but expect it to be highly emotional. If your family arrange it for you, it is often their way of coming to terms with losing you, so enjoy it as much as possible; the photos you take there may provide you with comfort in the coming months. If you try to get family and friends involved and always listen to their fears and concerns, your move abroad should be much smoother.
You might also like...