Buying a Property in France
By: Elizabeth Mugan BA/BSc, PGDipLaw, BVC, CIArb - Updated: 18 Jan 2011
|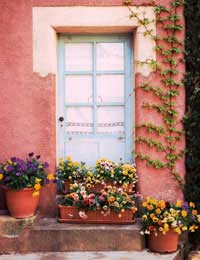 Brits are frequently making the move from Britain to Europe, and France is a popular country for Expats to live. The idea of living in an idyllic rural villa or a city pad may be a dreamy one but the reality could be a very different reality if the correct advice is not sought. Here is a very basic buying guide.
Where to Seek Advice
If you are seriously thinking about buying a property in France, then you need to know who to turn to for advice. You should employ a UK solicitor who specialises in French Law and property as you will have many issues to bear in mind such as how to finance your house, tax and who should own the property bearing in mind the French rules on inheritance. You should also employ a French notary who specialises in dealing with both parties to the transaction and drafts the legal documents, which will help particularly if you do not understand the language. Make sure that you use a Notary who specialises in dealing with British people looking to buy French property.
The Price
You may already think the property you have your eye on is a bargain but you should always try to reach a deal on the price as the French are willing to negotiate. It is always worth pointing out anything about the property which will help you to lower the price. A correctly price property can sometimes be reduced by 5 to 10 per cent.
Surveyors
A survey is always worth paying for. Expect to pay around £250 to £500 for a basic report. A more complex report might cost up to £1,500. Surveys are priced according to the depth of the report and the size and complexity of the building. It might be worth looking up a UK-based surveyor who is living in France to do the report. This will cost you more initially, but it will cost less in the long run as you won't have to pay to have the report translated into English.
Mortgages
A French mortgage is basically the same concept as the English mortgage, except that they are granted on a repayment basis. This means that the loan and the interest are paid in equal instalments over the term of the loan. Mortgages are borrowed from the bank, even for non-residents. The alternative is to borrow from a British bank that carries out business in France.
Deposits
The first stage of buying a property is to sign a preliminary contract, upon which you must pay a deposit. This is usually 10 per cent when buying an existing property. Be aware that deposits can't always be refunded and if so, only under strict conditions. If the deposit is described as a 'dédit', you will lose your deposit if you withdraw, as would the vendor if they withdrew. If the deposit is described as 'acompte' then neither party may withdraw and the sale could be legally enforced.
Completion
At this stage, the notary will receive all of the necessary documents and ask you to pay the final purchase price, minus the deposit paid. They will also send you a bill for their services and taxes, which must be paid to them upon completion. Bank transfer is usually the easiest and safest way to make the transactions.
You might also like...