Healthcare in France
By: Elizabeth Mugan BA/BSc, PGDipLaw, BVC, CIArb - Updated: 7 Jan 2013
|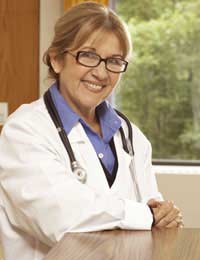 If you're thinking of moving to France, because you're retiring or simply for a change of pace, then one thing you will need to consider is healthcare. The French healthcare system is outstanding, with excellent service, small waiting times and plenty of choice. But the system is complex, and if you do not research thoroughly and ensure you are covered, you could find yourself with a large will to go with any injuries or illnesses you encounter.
The System
The French healthcare system is much more complex than the NHS. French citizens pay compulsory medical insurance to non-profit insurance companies run by the government. These companies are responsible for paying about 77 per cent of the cost of healthcare, but the system works with reimbursement. Essentially this means that citizens pay the full cost of any treatment they receive, and are reimbursed a percentage of this money a short time afterwards. No healthcare in France is free at the time you receive it, even with insurance, you will have to pay the full cost before you can claim back the money. This is the same for French Nationals and Expats.
Until 2007, EU Nationals were able to enter France and register with the French system without too much trouble, but this is no longer the case, and there is specific advice for different people depending on your circumstances.
Retired and Relocating
If you are retired in the UK and satisfy one of the following criteria, you are able to enter the French healthcare system with relative ease. If you are at state pension age in the UK and in receipt of UK state pension, are currently in receipt of a long term incapacity benefit in the UK, or are currently receiving Severe Disablement Allowance in the UK then you can fill in an S1 form and join the French Healthcare system free of charge. You can get an S1 form from the department of work and pensions.
Once you arrive in France, you must take your S1 form, your passport, proof of residence in France, birth certificate and marriage certificate (if you intend to have your spouse covered as well) to your local CPAM office, where you will be able to obtain your 'green card' (Carde Vitale) which you must take to all medical appointments and when picking up prescriptions.
Not Working or Claiming a Pension
Unfortunately, the system is less accommodating for those who are not retired. You can initially fill in the S1 form which can cover you dependent on your National Insurance Contributions. The best thing to do is contact the Department of Work and Pensions and check about your personal circumstances.
The maximum amount of time that an S1 will cover you for will be 2 years. After this you will need private insurance if you have not reached retirement age. There are many private insurance providers, and a bit of internet research will allow you to gather quotes for this.
Once you reach retirement age, or have lived in France for 5 years, you will be able to affiliate in the same way as retired UK citizens, at which point, you will need as S1 form and must follow the same protocol to receive your green card.
Relocating for Work
If you are relocating for work, you can join the healthcare system, but will pay contributions in the same way as any other French National. This means that if you are employed by a company, your contribution will automatically be taken, and you will be able to use the healthcare system. If you are self employed, you can choose to contribute and will be assessed financially before you affiliate.
The key to getting good healthcare in France is to research your current circumstances and discuss your plans with the Department for Work and Pensions.
You might also like...