Are You Able to Become a German Citizen?
By: Elizabeth Mugan BA/BSc, PGDipLaw, BVC, CIArb - Updated: 18 Jan 2011
|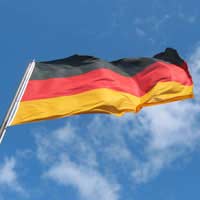 Taking up residency in another country can be confusing. There are several categories that you may find yourself fitting into. To be sure that a move to Germany is possible for you, try answering the following questions, and see how simple a relocation could be.
Question 1 - Are you an EU National?
If you are, then you're not going to have any trouble. Members of the EU are allowed to live and work in Germany. All you have to do is prove you're from the EU. This requires you to apply for a residency permit, which you can do at the Immigration Authorities in Germany, or at a German Embassy or consulate. If you're not an EU national, you will apply in one of three categories which are detailed in later questions.
Question 2 - Are you a national of Norway, Iceland or Liechtenstein?
If you are a citizen of Norway, Iceland or Liechtenstein, then Germany affords you the same rights as other EU members. You simply follow the same process as an EU national, by visiting the Immigration Authorities in Germany, or your local German Embassy.
Question 3 - What information will I need to have with me when I apply?
When you apply for residency at the Immigration Authority, Embassy or Consulate, you will need several documents. Firstly, you will need to have 2 copies of your application form, called an Aufenhaltsgenehmigung. In addition to this you will need your passport, passport photographs, and some other documentation such as proof of employment and address. To be sure, check with the Embassy before you apply.
Question 4 - Are you from Australia, New Zealand, Japan, Canada or The USA?
If you have a job offer inside Germany, and you are from Australia, Japan, Canada, The USA or New Zealand, you can take up residency in Germany before you apply to be a resident, as long as your employer has secured your work permit. If you are not from one of these countries, you will have to have confirmation of your residency before arriving in Germany.
Question 5 - Is your job one of general employment?
If you have been offered a job in a general vocation, you will have to provide particular documents to support your application. General employment is reserved for German citizens, and so your employer will need to complete a detailed explanation of why a foreign national is needed for the role. In addition to this, you will need to send your passport, 2 passport photographs and your duplicate copies of your application form. You will also need two copies of your qualification certificates which confirm your skills to take the job, as well as a letter inviting you to take employment.
Question 6 - Are you taking a job as a specialist?
To find if your job is a specialist role, you can find a list of categories which satisfy these criteria by enquiring at your local embassy. Typically experienced managers, graduates and university academics fit this role. The German authorities expect specialists to merge well with society and therefore have a command of the German language. You will also be expected to support yourself financially and not require government support. You will be required to have a firm offer of employment. If you have all these skills, you can apply in a similar way to a general employee, but consult the embassy as to the detail of the qualifications you submit.
Question 7 - Are you becoming self employed and relocating?
Essentially, to become a German resident, you have to prove that the skills you possess are required in the area you are moving to. If you are planning to employ people, you will be looked on favourably if you are employing local German citizens. You must be able to prove your funding is in place, as very little funding is available for non-German citizens. You must have an extensive business plan, the investment you are putting into the business can affect your application. After this, you will need the same application information as the general applicant.
German residence is achievable for many people, and with advice, you should be able to create a life for yourself in Germany. Residence length can vary, so make sure you gather all the information you can from the German Embassy and emigration services.
You might also like...