Buying a House in Spain
By: Elizabeth Mugan BA/BSc, PGDipLaw, BVC, CIArb - Updated: 1 Nov 2010
|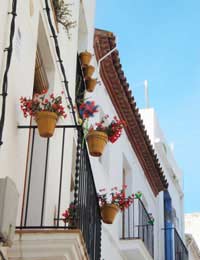 Spain is one of the most popular places for Expats to live and increasingly, people are making the move from Britain to Europe. With the economy in uncertain times and the euro being stronger than the British pound, now is a good time to buy a house in Spain.
Real Estate Agents, Solicitors and Legalities
There is no or little regulation in Spain with regards to Estate Agents, which means that anyone can set up a company and practise as an agent. Make sure that you use an agent with a longstanding reputation and who is fluent in Spanish, so that you know that you know that you, and more importantly your cash, is in safe hands.
Your Estate Agent may make recommendations as to a conveyance solicitor or specialist but it is more advisable to find an independent lawyer whose primary concern will be your interests and not his/her own. Make sure that your solicitor gives you translations of all documents connected with any purchase and do not consider making any transactions without a lawyer to help you or you may end up with a nasty surprise.
Construction
It is increasingly popular for people to buy a plot of land and build a home in the sun. This is a bad idea at the moment. Most builders have gone bust and even the well-established ones are struggling to survive so you could be waiting years before you are able to move into your dream home.
If you do decide to build your own house, make sure you are using a reputable builder with experience and with a proper running office. Builders who use a portakabin for an office are likely to have not obtained all the necessary building permissions, and by the time you find out, they'll disappear along with your cash. Research properly and visit other sites operated by your builders to verify the quality of build. Some builders offer a 10 year builder's guarantee on completion, but that would not be much use if they're about to go bankrupt so do your homework.
Be aware of houses built on the coast. The 1988 Ley de Costas (Law of the Coast) means that many home owners face the prospect of having to seek permission to remain in a home they purchased in good faith years before the law came into effect. Coastal land is public land, and many builders went ahead without the necessary permissions. Even if permission was granted, local authorities may decide they want you out.
There are a number of things that your solicitor should be looking out for when buying property such as ensuring your planned property is not affected by the LRAU. Additionally, in Spain, debts are attached to the property, not the person, so ensure that your solicitor obtains proof that the vendor has paid all his obligations, including community fees if the property is on an urbanisation, and all utilities and taxes. Also ensure that the property is free of mortgages. It may be boring, but ask to see all the receipts.
Surveyors
Insist on a surveyor's report. On the Costa Blanca, the typical attitude seems to be 'We don't bother with surveys, it's a waste of money and you have enough to pay in property taxes.' However, you wouldn't buy a home in England without a survey, so don't do it in Spain. If your load bearing walls are not strong enough, or your swimming pool starts sliding down the mountain, you could be landed with a huge bill. The EUR 400 spent on your survey is money well spent.
Deposits
In Spain, once you hand over a deposit, you are committed to the purchase. If you withdraw later, you'll lose your money, which is typically 10 percent of the asking price. There are plenty of properties on the market, so do not part with any cash until you're certain you've found the right house for you.
Bank Accounts
You will need a Spanish bank account, as the utility companies will only connect you to the services if they can set up a direct debit with a Spanish bank for payment. Ensure your chosen bank has at least one English speaking member of staff. Some banks may also produce statements in English on request.
You might also like...