Buying Property in Germany
By: Elizabeth Mugan BA/BSc, PGDipLaw, BVC, CIArb - Updated: 8 Jan 2013
|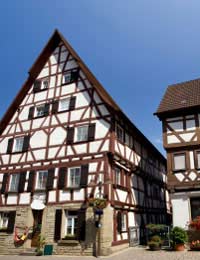 If you are thinking about buying a property in Germany then it could be a great long-term investment. It is important to research into the best place to buy your property, how to go about buying a property and the legalities.
General
City properties can be a good buy for British Expats who are working in the city or are new to Germany and are therefore, not sure about the different areas. City living can be rather expensive however, particular in cities such as Munich and Frankfurt. Rural properties do offer much better value for money, with houses starting from as little as £53,000.
Legalities
British nationals are able to purchase a property in Germany as long as you have a Residence Permit (if you are living in Germany for more than 3 months). If you don't have a Residence permit, you should obtain advice as to whether you are entitled and what you need to do to get one.
The Buying Process
The process of buying property in Germany is similar to the UK. The one difference is that you will need to hire a notary. It is best that you find a notary that specialises in dealing with British Ex pats. You will also need a solicitor, preferably an independent UK solicitor based in Germany, as there is no cooling off period once the initial contract is in place.You put in an offer on the property you like and the solicitors for both parties will draw up contracts once a final sale price has been agreed. These will need to be translated if you are not fluent in German.
The contract will include all property details including conditions for withdrawing from the purchase. At this point the notary will act as an impartial agent between buyer and seller and check the title deeds. Both parties need to be present to sign the final contract before the notary. You will need to produce a valid passport at this time, and make sure you take a translator if necessary to ensure that you understand the entire transaction. Once the deal is complete, and the notary will list the change of ownership with the land registry.
Mortgages and Deposits
Interest rates in Germany are currently around 4.5 per cent, which is really quite low. In contrast however, the amount of deposit needed to acquire a mortgage is pretty steep. You will need as much as a 30 per cent deposit but some banks will require as much as 40 per cent. Fixed rate loans are the most common, with mortgages available up to 30 years, provided that you can repay the loan before you reach retirement age.
As Germany currently has one of the highest repayment rates in Europe, it may be more economical to raise finance in the UK, perhaps by re-mortgaging an existing property since UK lenders will not provide a mortgage against a German property. However you decide to finance your purchase, ensure that you have it all in place before you submit an offer. Ensure that you get a German bank account so that any mortgage or loan repayments can be repaid easily.
Fees and Tax
Buying a German property also comes with fees and tax. You will need to budget approximately 3.5 per cent for transfer tax, notary fees of 1.5 per cent and one per cent for land tax. Additionally, if you aren't a German resident, you may be liable for wealth tax at a rate of about 0.5 per cent.
You will also be required to pay annual property taxes, the rate being dependable on where you buy. The total amount is about 0.35 per cent of the rentable value of the property, which is then multiplied by a small percentage (which varies according to each area).
It is also worth bearing in mind that when it comes to selling the property, you may have to pay capital gains tax. Whether you are buying or selling you will be required to pay half of the estate agents bill, which comes to about six per cent.
You might also like...