Germany: Healthcare and Medical Treatment
By: Elizabeth Mugan BA/BSc, PGDipLaw, BVC, CIArb - Updated: 18 Jan 2011
|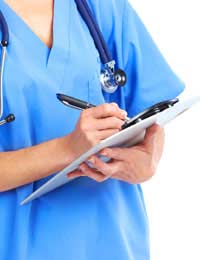 Retiring or relocating to Germany is becoming very popular for British emigrants. If you're considering making the move, you will need to understand the German health system.
The German health system is described as one of the greatest in the world. Characterised by high quality service, low waiting times and cutting edge technology the system is envied by much of Europe. But the price of this excellent system is the cost. Germany's healthcare system is extremely pricey, and there are no discounts. Health insurance pays for any consultations or treatments. Because of this, in 2007 it became compulsory for German citizens and foreign nationals in residence to hold health insurance.
Residents of Germany have 3 options available to them when considering insurance options. The Government runs a public health insurance system, where residents can choose from numerous German or international private insurance companies, and some people choose a combination of the two. The government health scheme is known as the GVK.
People earning less than 48,150 Euros per annum are automatically members of the GVK system. Residents will pay around 15 per cent of their total salary to the scheme over the course of a year. This scheme only entitles the patient to basic dental care, outpatient care at a local doctor's surgery and ward treatment in a nearby hospital. In addition to this, nursing care is provided for a small payment of 1.95 per cent total salary. The bill for GVK insurance will be split 50-50 between employers and employees, so you will not have to pay the whole bill, but expect increased costs compared to the NHS service.
This basic care is sometimes supplemented by private insurance, which will allow subscribers to afford increased healthcare. This is optional for people in the government scheme but will obviously cost a premium on top of the 15 per cent of income you already pay out.
Depending on your circumstances, you may be able to cover your insurance requirements using private healthcare insurance, known as PVK. This is only available for people who can prove that they earn more than 48,150 Euros per annum and have earned 47,700 Euros per annum for 3 years prior to this. If you fail to satisfy these criteria, you will have to join the GVK automatically. If you want PVK insurance, it is essential to secure it before you take residency in Germany, as residents in Germany without insurance will be automatically registered for the GVK and have to stay within the insurance scheme for 3 years before being able to go private.
If you do choose private insurance, make sure you get all the information about the coverage of the scheme. Most German insurance companies will comprehensively cover you for extensive healthcare, but international policies tend to fall short of the requirements set out in the 2007 reforms. By taking a German policy, you will also benefit from the employer subsidies that the GVK members receive.
Whilst receiving treatment in Germany, you must present your social insurance card. You will receive this card once you prove your employment status upon residency application. This card will allow you to begin treatment, with the insurance already in place. For those using GVK insurance, you will pay nothing for your treatment at the time, as the system pays all costs, but if you use private insurance, you will be required to pay before being reimbursed.
Living in Germany allows you to benefit from excellent healthcare facilities and treatment, but this will come at a price. Make sure you check your insurance policy and that you understand your cover before you begin your residency application.
You might also like...