Official Documentation You Must Obtain in Australia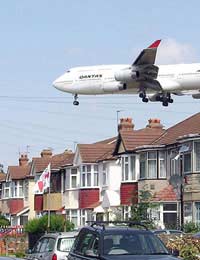 After you arrive in Australia and your visa has been validated you're no doubt going to spend some time settling before turning your mind to the official paperwork you'll need to be considered a resident. The good news is that for the most part it's fairly easy to obtain all your official documents and once you have them, they can be useful for further paperwork.
Obtaining Your Tax File Number
If you intend to work whilst you're in Australia, you will need to obtain a TFN (Tax File Number). This is the number that's used in Australia to identify you for tax purposes and if you are receiving any kind of payments, even from the government, you will need this number. It's very easy to get and you can actually apply online. If you do this, it'll be sent out to you within 28 days.
You can also visit an Australian Taxation Office in person and file in the form there. If neither of these is suitable, just call 132861 and speak to someone there who will sort it out for you. Once you have it, you'll use it for many official papers and it will stay with you for life.
Australian Driving License
When you move to Australia, you will need to get an Australian driving license within three months if you're there as a permanent resident. In most states, it's easy to do, all you need to do is attend a local transport office and fill in some forms.
You'll be issued your license immediately if you have the correct ID with you. Normally you'll need two forms of ID and proof of residency in your new state. You can pay a fee for however many years you need and then get your picture taken. After that, you have your license and you can start using it. Remember, in some states you will need to take a theory test on arrival, but for most this isn't necessary. You should check with the local transport office to be sure. If you do need to take a theory test, you can normally just walk in and sit it. You can also take it as many times as you need.
Medicare Card
In the UK, people are usually given a National Health card when they join a new doctor's surgery. In Australia, people have a Medicare card and this allows you to get free or discounted medical services at a public hospital. Many shopping malls have Medicare offices in them and you can simply go in there and apply. You must have proof of residency, identity and address to obtain a Medicare card. If you can supply all this information, you will simply fill in the forms and then be sent your card within 28 days. It is free to apply for a Medicare card and it will also entitle you to discounted optometrist appointments and dental appointments in certain circumstances. You use your Medicare card anytime you visit a doctors or hospital. If they offer 'bulk billing' then you won't have to pay anything and they will simply send the form off for you.
ABN Numbers for Self-Employed People or Contractors
If you plan to set up your own business in Australia, be self-employed or a contractor, you need to obtain an ABN number. This is an Australian Business Number and should be used when you work for yourself or contract out to other people. This will mean you're considered a business in Australia and therefore must use this on any invoices you send out to people. It is very easy to obtain and can be applied for online. It will arrive within a few weeks and you will keep this number for as long as you're known under the business name in which you registered.
Final Points and Official Paperwork in Australia
Make sure that you also register with your local council for any rates notices or other official paperwork. You will need proof of address to get your telephone service switched on, as well as your gas and electricity. Other than that, you are all set to go and will be able to use your new ID cards to help with obtaining further paperwork or recognition.
You might also like...
Thanks for the info. We're moving down under in October this year and we really can't wait now. I plan to work as a painter and decorater whilst living there so Ill be looking to set up my own business when we arrive. You say in the article that i'll need Australian Business Number, how do I get one of these? Is this something I need to get before I leave?
Don
- 23-May-12 @ 10:04 AM