The Benefits of Moving to Australia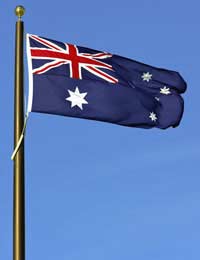 Over and above the fantastic change in lifestyle, where you can enjoy the outdoor life, the beaches and the sparkling ocean, Australia offers many advantages when it comes to their working opportunities and economy. In fact, between 2005-2010, over one hundred thousand people moved to Australia from the United Kingdom and you have to wonder why. The immigration process isn't an easy one and you need to tick quite a few boxes before you are considered to move to this beautiful country, but what they offer in terms of lifestyle, opportunity and benefits makes the effort so worthwhile.
Work Opportunities
Australia is always on the lookout for skilled workers; this is people that have completed university with a degree in the service sector, building and IT. Australia is actually within the top three choices for migrants, students and skilled workers who are looking to move to a new country, no matter where they are originating from. You may have realised by now, but jobs aren't as freely available here in the UK as they used to be and salaries seem to be dropping dramatically, making it harder for families to survive.
In Australia they offer competitive salaries without expecting you to work constantly. There is room for growth within a company and an ability to balance your home and work life with ease. Another attraction of Australia is also the fact that the country is renowned for inexpensive yet beautiful housing, high standards of living and similar civil school and social systems.
Some of the skills that Australia are always in need of include:
Accountants
Nurses
Lawyers
Teachers
Brick Layers
Carpenters
IT Programmers
Mining and Resources
Using the Skilllset process which is available online, you can express your interest in acquiring a visa. Once that you have filled in the application form and have saved your details, Australian employers can then contact you and discuss your migration to Australia which will be a huge benefit in acquiring your visa.
The Economy
In 2011 Australia was voted the 13th largest for national economy. The net worth of an average middle aged couple equates to some of the wealthiest people in the world, while the unemployment rate is only around five per cent. The largest contributors to the country's economy are tourism, education and financial sectors.
When you decide on moving to Australia you may find that you may need to reconsider the area you wish to move to, as some sectors are more in demand in certain areas than in others. So it's important to determine which industries are looking to employ skilled employees and where the highest demand is, before making your choice on where to live.
Working Benefits
The first working benefit which you will love when moving to Australia is career development. This is one country that strongly believes in advancing their staff members within the company, offering opportunities for good workers and helping those that struggle. This is not a country where you will find yourself stagnating in a job.
The Australians also believe in a work and home life balance, which is such an advantage if you have a family that are moving to Australia with you. You will find here in the UK you may be working long hours to afford to live, many companies offer hourly rates and you need to clock up the hours to make ends meet.
In Australia it's a pleasant balance, so you can earn a good income, live comfortably and spend time with your family.
The final reason is the competitive salary. Australian companies believe in looking after their staff and this comes with good salaries, which enable you to live comfortably without having to struggle.
About the Author
Article by Kirsty Hulse for John Mason, the international shipping & removals company.
You might also like...