Buying a New Home in Australia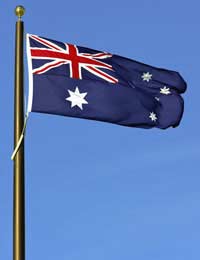 Buying a home in Australia can be a different process from buying one in the UK. If you're unfamiliar with buying an existing home in Australia, there are certain procedures that are required to be followed before your home sale is finalised. These vary from state to state and can be quite different.
Finding a Home You Love
The first process in buying a new home is finding one that you love. There are plenty of ways to go house hunting in Australia, similar to the UK. Most people simply drive around looking at homes that are for sale, or some prefer to locate them online first and then contact the selling agent to arrange an appointment to see inside. Whichever way you find the house of your dreams, be sure that you want to make an offer on it before starting the process.
Making an Offer on an Existing Home in Australia
The rules in Australia for making an offer on a home are quite different than in the UK. In many states in Australia a verbal contract is not accepted as an official offer. In order to place an offer on a home, you must sign a contract that states your price which is then taken to the vendor by the real estate agent. The seller then has the right of reply where they will come back to you with a counter offer. Expect this to be substantially higher than what you're able to pay, which is why it's always a good idea to go in initially with a lower offer, so long as it's not offensive or 'silly'.
At this point, the realtor will bring the counter offer to you, expecting you to make another offer. Your contract will end up having a variety of numbers all over it, initialed each time to show who made the offer. At some point, the hope is that you and the seller can come to an agreement on price and at this stage the offer is now official and the deal to sell has been made.
What Happens When Your Offer is Accepted?
Once you have agreed on a sale price, the contract then becomes binding, but only subject to certain clauses being met. These clauses usually are:
Cooling Off Period – These vary between states, but generally are between around three and five days. This period allows you to change your mind without any issues. If you suddenly decide something as small as the wall colour doesn't suit you, this is fine and you can back out of the sale.
Building and Pest Inspection – You will need to pay to have a building and pest inspection carried out on the new property. They will examine the house for any structural faults or any signs of termites and other wear and tear. At this point, you either decide to accept the report from buildings and pest and go ahead with the sale, or can terminate. You are generally required to have this completed within seven days.
Subject to Finance Clause – Once you've made your offer, speak to your bank or preferred lender immediately. Most contracts are subject to finance of 14 days, so you have to act quickly. Some may take longer, so see if you can arrange pre-approval before making an offer.
Solicitors, Real Estate Agents and Legalities
Always seek the advice of a trusted and well-respected solicitor. It is your solicitors job to work for you and be your mediator between the sellers solicitors and the real estate agent. They will read through all the contracts and ensure that you're proceeding in the correct manner. Generally most contracts on existing properties are 30 day settlements, but you may consider a 21 day settlement if you want to show how keen you are to the seller. Also, don't be surprised if the real estate agent asks you to offer the seller a deposit when you make the initial offer. Having cold hard cash on the table can often sway a seller and push the sale in your favour. This is completely legal and will sit in the real estate agents trust account until settlement.
You might also like...