The Business Migration Scheme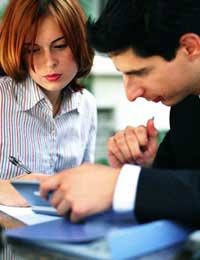 The Australian Government are keen to encourage business growth in their country and have developed a program entitled the 'Business Migration Scheme', to help individuals move there and start their own business. If you're interested in business in the UK or perhaps you already own a business or are thinking of starting one, you may be eligible to do so in Australia. This business could be your successful key to emigrating abroad.
How Many Businesses Migrate to Australia?
In recent years, business migrants have been transferring around £3.5 billion a year into Australia through the business migration scheme. Last year, around 12,500 investors bought businesses in Australia or invested in them as part of this scheme and from here were granted a business visa to allow them to stay in the country to develop their business. To qualify for the business migration scheme, you must be able to do one of the following - provide a business immigration plan that will meet the required standards, invest in an already established business, register a company or invest in a government sponsored immigration fund.
The Four Categories of the Business Migration Scheme
There are four different categories in which you can attempt to apply for a visa to Australia under the Business Migration Scheme:
Investor Category – This is for people who wish to invest in an Australian interest
Senior Executive Category – This is for people who are considered to be senior executives of major companies who may be opening up a branch or branches in Australia
Business Owner Category – People who own or part-own an existing or newly purchased Australian business form this category
Business Talent Category – This is usually state or government sponsored and will go to high-calibre or extremely talented business individuals
What Does Obtaining a Business Visa Involve?
When you apply for entry to Australia under the Business Migration Scheme, you will be rigorously tested on your qualifications and suitability. This will normally be dealt with by a migration agent, who will take you through the procedure of applying.
There can be various requirements such as being able to demonstrate you do have the skill and expertise to make a successful attempt at your business in Australia. You may have to prove previous experience and success in the UK and will need to provide a good business plan for some categories. You may also need to show that you've already got a business in mind if you're planning on buying an Australian business, but all of this can be made easier by using a good agent to help with your application.
When you make your application official, if you're successful you will be given a two-stage visa. This means that you'll be given a provisional visa for four years and after this period, if you've established the required business level or maintained a healthy investment in the business, you can apply for a permanent residency visa. This is known as a Business Skills Residency Visa and will grant you many of the same rights as others in Australia with permanent residency visas.
The Benefits of the Business Migration Scheme
One of the best aspects of the new Business Migration Scheme is that it allows every individual the chance to experience Australia first hand to see if they are going to enjoy living there. As you're building up your business, you are also learning how local life works there and getting to understand the customs of your new country. Because the move is still classed as temporary for four years, you don't have the extra stress that you're now stuck there should things not work out for you. This visa can be very good for those who want to test out their new business and lifestyle without making the ultimate commitment to a new country yet. If you are considering applying for an Australian visa through this scheme, it is better if you ensure you're using a good migration agent to help with your application.
You might also like...