Emigrating to Spain
By: Elizabeth Mugan BA/BSc, PGDipLaw, BVC, CIArb - Updated: 1 Nov 2010
|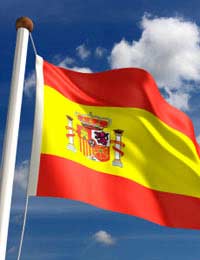 More and more British people are emigrating to Spain, which is the most popular destination for British Expats. There are many reasons for this, with the main reason being the sunny climate in comparison to the UK, which makes it a popular choice for those seeking better weather in everyday life or in retirement.
There are however, a number of things to think about before making the decision to emigrate and it is a decision that must not be taken lightly. There are many people who think that once they are living in Spain they will not miss the UK and not want to come back, but this is not always the case.
Things to consider before you go
There are many good reasons for emigrating to Spain. One is the weather as previously mentioned, though it may not be as great as it seems. Hot weather for 4 or 5 weeks at a time can be tiring for people that are used to it, let alone those used to cold and rain. Another advantage is that family and friends are not too far away and they will probably want to come and visit you rather than the other way round. This does not mean however, that you won't regret leaving the UK. Some people spend all their cash on setting up in Spain, only to regret the move and lose all their cash in the process of moving back to the UK. You must research into all aspects of Spain and think carefully before making any choices.
If you have researched and are still determined to move to Spain there is a lot to think about. Here is a very small list of things to consider:
Learning Spanish is essential if you want to gain respect from the locals and find employment more easily.
Ask yourself what you want out of your life in Spain and then research the local areas. If you want to be surrounded by English people then you should think about residing near tourist and coastal areas. If however, you wish to be away from all the hustle and bustle you need to look at places further out, where Spanish will be essential.
Decide which possessions you will take and which will be left behind. You will find it difficult to take everything with you so what you don't take can be given to friends or relatives or sell.
Think about boxes, packaging and moving costs. Look into companies, the service they provide and the costs to help weigh up what possessions you need and what you can leave behind.
You should think about renting before buying, particularly if you do not know the area well. You can always decide to buy in the future if you are happy with your decision. If you decide to buy, make sure that you check the details of your mortgage with solicitors.
Don't forget to notify companies such as banks, building societies, gas and electric companies for final bills.
If you have children, it is very important that you consider how they will adapt to a new country and research schooling arrangements.
Check passports, travel insurance and a green card for your car insurance if you are going to be driving abroad. You will need to check whether your bank will allow you to keep your accounts once you live in Spain. If your bank does not allow it, move your account to one that does.
Look into the types of healthcare available as you need to be prepared for any eventuality. Finally, make sure that you are really ready for a move such as this and how it will impact on yourself, and your family.
You might also like...