Popular Spots in Europe for Ex-Pats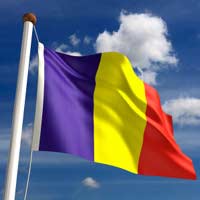 One of the biggest advantages of being a UK citizen is that you are able to consider the whole of Europe as your back yard. Having the ability to freely move between EU countries and to have such variety of locations available to move to means that most Britons have at some stage considered moving to the continent.
There are a number of popular hot spots in Europe for expats and it's worthwhile considering the benefits of a few before deciding on where to settle.
Popular Property Spots in Europe
One of the many reasons people move from the UK to Europe is in search of a better way of life. Often this means buying a property there that they otherwise couldn't afford in the UK. Due to this, a number of up and coming locations are now considered some of the hottest spots in Europe for those looking to leave the UK behind. Some of the top locations for reasonably priced property of a good standard are:
Romania – Entering the EU in 2007 meant that Romania's economy gained a lot of strength. An average home in Romania costs around 17,000 pounds and if you can invest around 100,000 pounds now, within ten years you could be looking at owning a property worth over half a million pounds.
Poland – Again, as Poland's economy gains strength from overseas investments, house prices there are set to rise. An investment of around 100,000 pounds now could see you making almost half a million in ten years.
Portugal – Portugal is often overlooked by many Britons abroad, with most favouring neighbouring Spain. This means there are still a number of bargains to be found there and for an investment of 100,000 pounds now, you could be looking at getting back around 460,000 pounds in ten years time.
Most other countries that feature highly on the property hot spots are located in the Baltic States. Countries such as Estonia, Latvia, Lithuania and so on are extremely reasonable at the moment and offer good long term investments. If cheap housing is one of your reasons for moving to Europe, these types of locations would suit you perfectly.
Popular Cultural Spots in Europe
For many years Spain has been the top location for British expats abroad. The lifestyle, culture and beautiful weather meant that most Britons fell in love and chose Spain as their new home. With cheap, fast flights to Spain, moving there from the UK didn't seem as big an upheaval as moving elsewhere in Europe.
As flights became cheaper throughout Europe however, many Britons ventured further a field and from this, other countries grew popular as a new home for UK citizens. Some of the most popular countries at the moment for cultural reasons are:
France – Always popular due to the beautiful architecture, café culture, sense of fashion, great food and closeness to the UK, France remains a popular spot for expats.
Germany – Gaining in popularity, Germany has an increasing number of expats locating there. The culture, history and economy makes it a welcoming location for expats.
Italy – The Italian laid back lifestyle has long appealed to Brits abroad. The beautiful scenery, great weather, outstanding food and wines make it continually popular as somewhere for expats to relocate to.
The Netherlands – Close to the UK, open-minded Holland is finding its feet as a popular cultural spot for Britons abroad. With progressive laws and environmental stances, Holland continues to grow in popularity.
Prague – The upsurge in interest in gothic Prague has led to an economic growth there. Many Britons find the affordability combined with the culture to be undeniably tempting and as it becomes a more diverse society, the culture there only continues to grow.
You might also like...